1. Pay by credit cards through
www.OnePay.vn
:
One Pay is the most preferred payment method available in Vietnam. We offer secure online payment by one of the following credit cards: Visa, Mastercard, JCB, Dinners Club, American express through a third party is www.OnePay.vn which is known as the most reliable payment gate in Vietnam.
Step 1
: After received a money request or invoice from Govietnamvisa.com, click on the link to be taken to the Onepay payment page.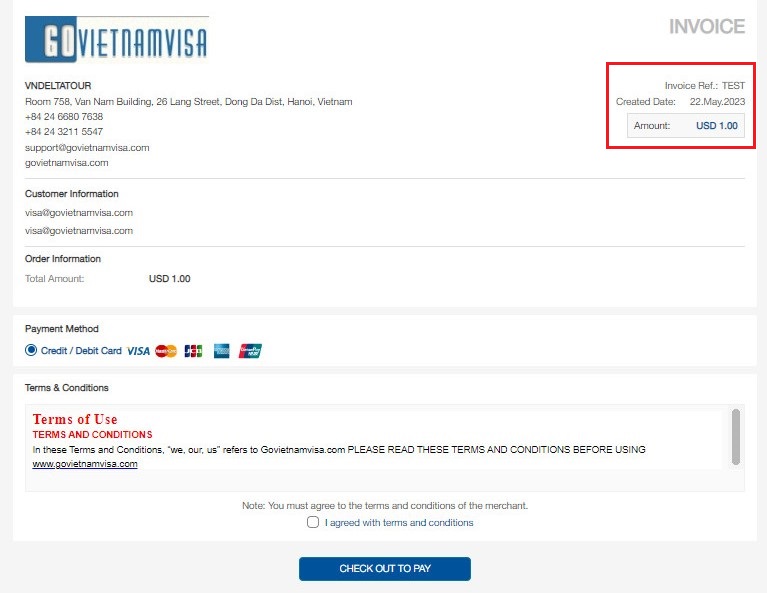 Step 2:
You should check the price and currency, then click on "Agree to terms and conditions" first and choose "Check out to pay".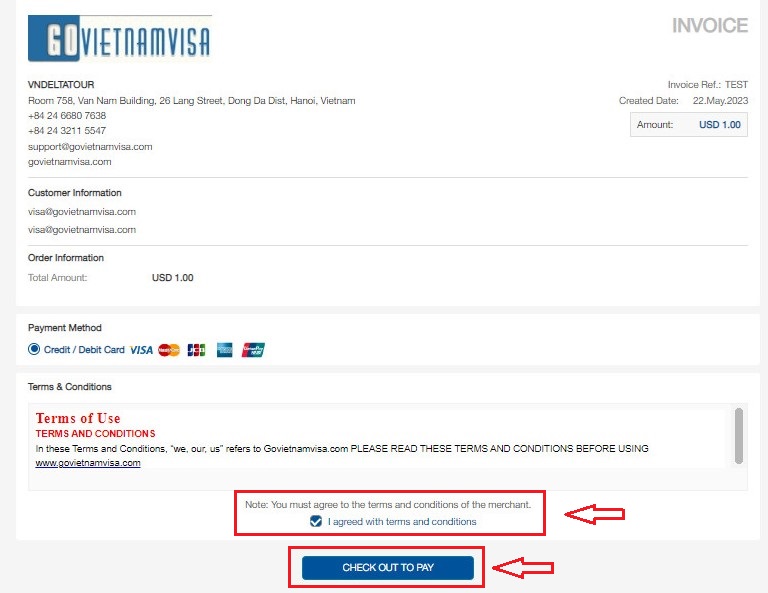 Step 3:
At the payment step, you fill in the information of your bank card such as: card number, expiry time, CSC code, country, city and address.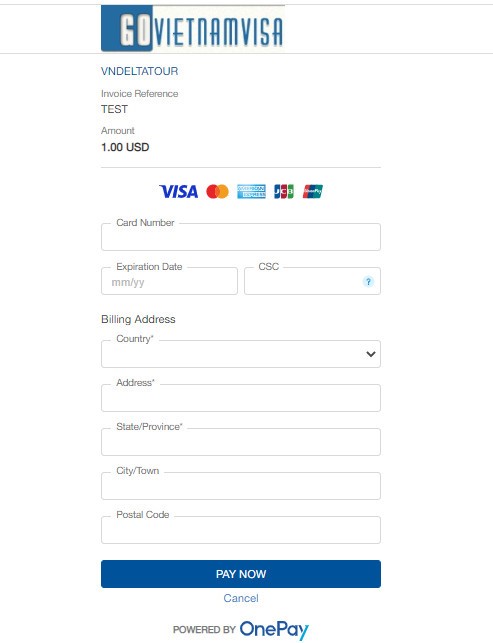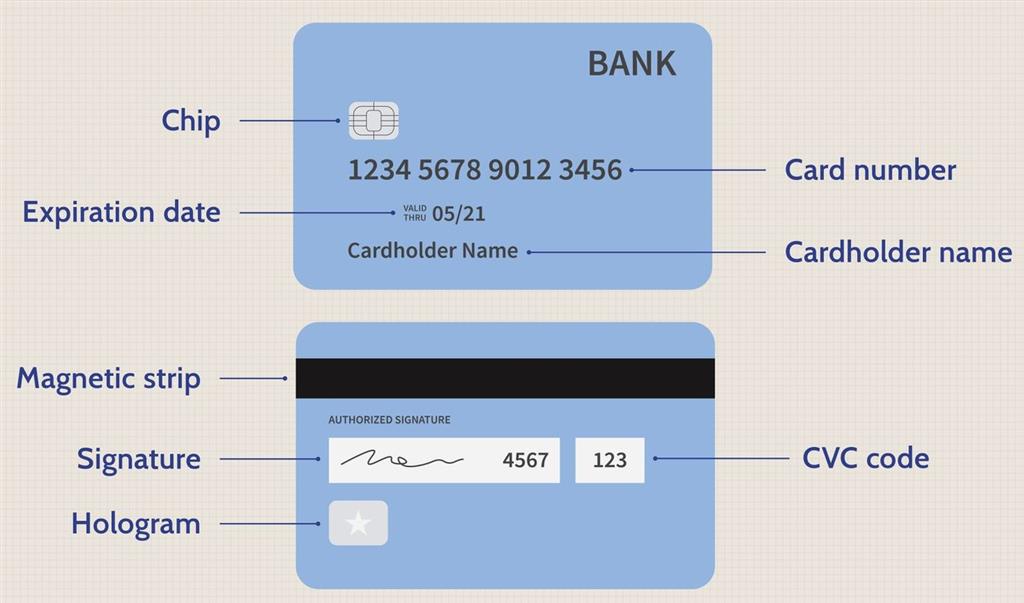 Here is the information on the card that you need to fill in
Step 4:
After the card information is complete, click "Pay Now" and you will receive a transaction confirmation code.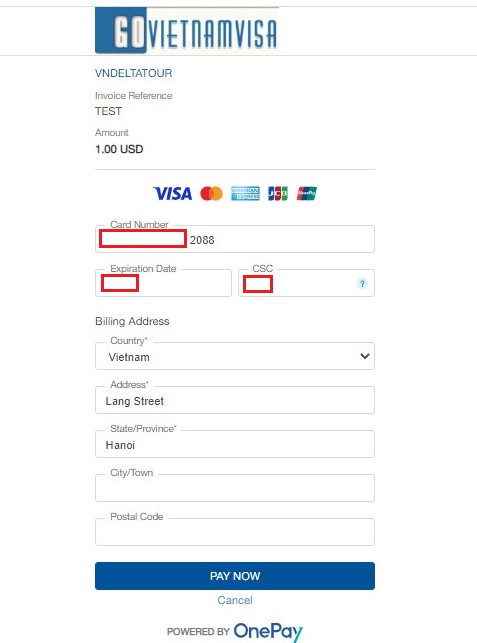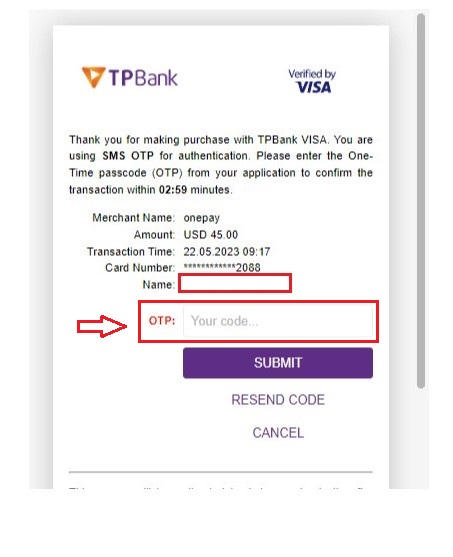 Step 5:
Submit your transaction confirmation code after receiving it via SMS and wait for a moment to complete your transaction. We will receive your payment immediately after you complete payment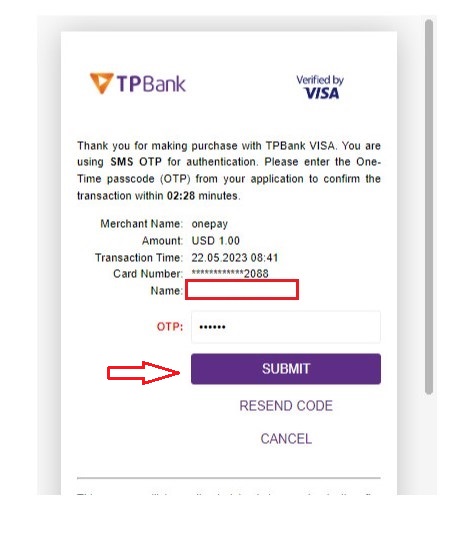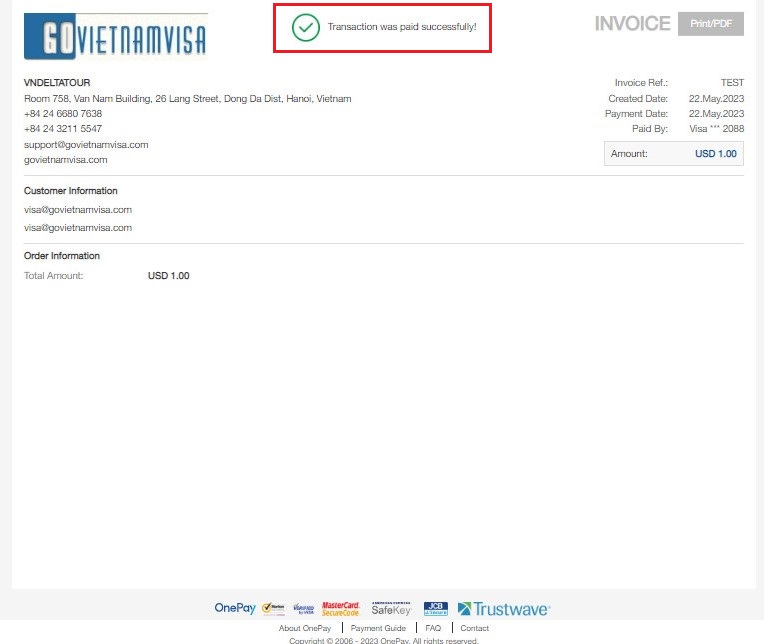 2. How to safe are my credit card details?
For secure online payment, we use Secure Socket Layers (SSL) from Comodo Inc to keep your credit card details safe. In no cases will your debit/credit card details be transmitted unencrypted over the internet. For more details, please read through our privacy policy.
If you might fail to make payment during the application, there may be a few possibilities:
There might be some computer error.
You have reached credit limit.
You have entered incorrect card expiration date.
You have entered incorrect Visa Verified password / MasterSecure Code.
Your card has expired.
If you need any help, don't hesitate to contact us by email visa@govietnamvisa.com or hotline: +84.903.278.853 to listen to our Customer-care consultants' instructions.