Quang Binh tourist destinations you can't miss
Quang Binh is known as the "Caves Kingdom" with more than 404 different large and small caves, including: Son Doong Cave, En Cave, Heaven Cave, Phong Nha Cave, Tien Son Cave, Mooc Spring, Zipline Chay River, Toi Cave, Cha Loi Cave System in Le Thuy… The ecotourism sites of Quang Binh Vietnam are extremely attractive.
Not only that, Quang Binh also has pristine beaches: Nhat Le Beach, Da Nhay Beach, Vung Chua - Yen Island. Quang Binh also has attractive spiritual tourist attractions such as: Tomb of General Vo Nguyen Giap, relic of Hang Tam Co, General's Memorial House, the oldest Hoang Phuc pagoda in Central with more than 700 years old, Quang Phu sand dunes, ...
1. Phong Nha - Ke Bang Cave
Phong Nha - Ke Bang cave complex is honored as a world heritage site, Phong Nha owns the world's largest limestone mountain system with pristine vegetation that impresses visitors at first sight.
In particular, deep inside the cave will make visitors overwhelmed with the unique and magnificent beauty of the stalactite system more than 400 million years old.
Rowing in a cave in the middle of clear water will definitely bring you many interesting things.
2. Thien Duong Cave
''Heaven in the ground'' is the saying that the indigenous people name the cave of Paradise. As its name suggests, the special beauty inside this cave cannot be found anywhere else. Layers of limestone stalactites intertwine with pure white like snow, resonating with electric light to create a fanciful and dreamlike scene like stepping out of a fairy tale.
3. Son Doong Cave
Son Doong is located inside the Phong Nha cave complex, recognized by UNESCO as the world's largest cave with a length of more than 9km, a width of 150m, a height of 200m.
Not only famous for being a huge cave, Son Doong is also home to a rare and rich variety of vegetation. However, at present, this area has not been opened for large-scale sightseeing, if you want to fully admire the mysterious beauty that captivates tourists of Son Doong's nature, you must register to join the adventure tours licensed to operate.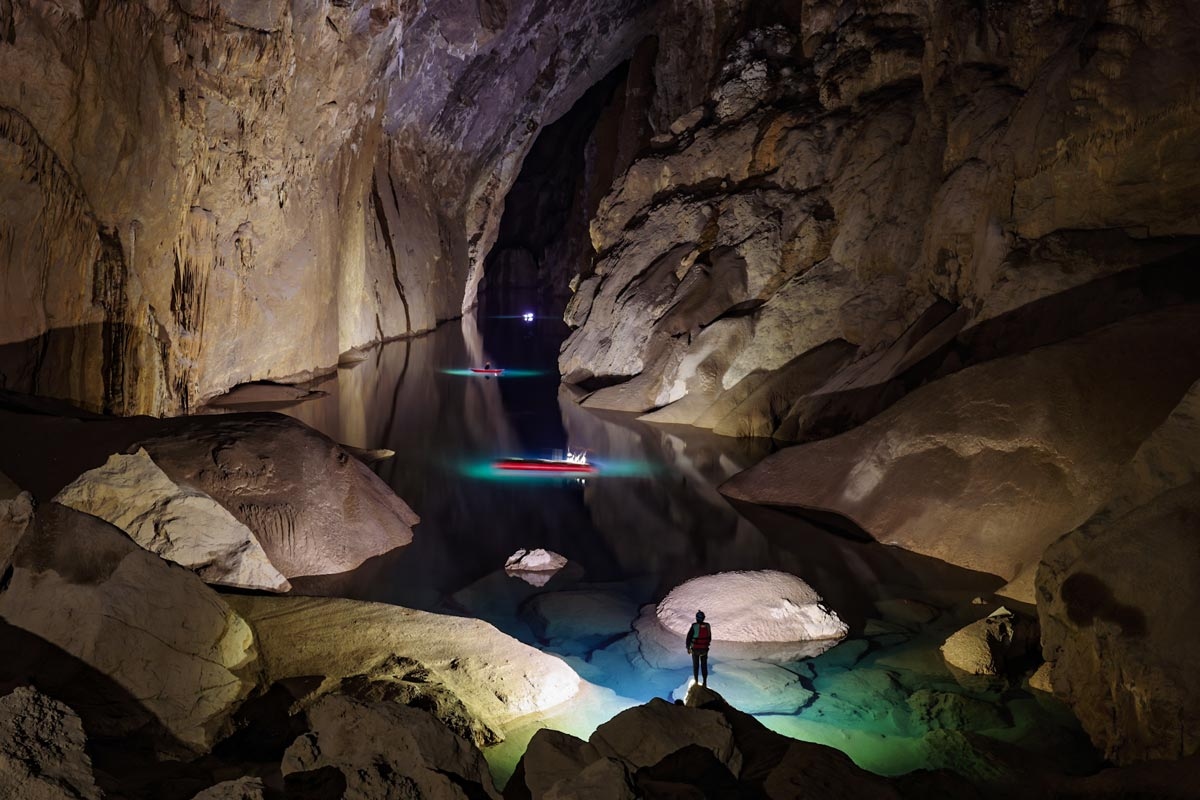 4. Nhat Le Beach
Dubbed as one of the 10 most poetic beaches in Vietnam, Nhat Le beach is visited by many domestic and foreign tourists. The period from May to August is the most suitable for you to visit Nhat Le beach.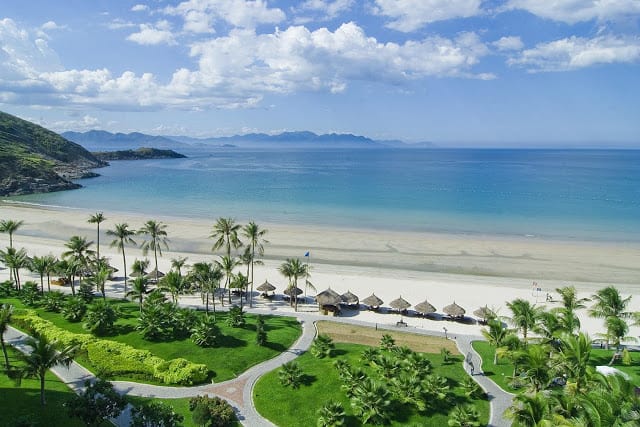 One thing that makes Nhat Le beach such a great attraction is the clear blue of the sea. Although it is close to the city center, it still retains its wild and majestic beauty.
5. Da Nhay Beach
Da Nhay Beach is one of Quang Binh's favorite tourist attractions. Da Nhay Beach owns one of the two most beautiful beaches in Quang Binh. Each rock here is a meticulous sculpture of nature.
The area of Da Nhay beach also has a large well and the water in the well is extremely clean, so whenever worshiping in the temple, the people of Quang Binh come to the well to get water.
6. Quang Phu Sand Dunes
Quang Phu sand dunes are located about 8km from the center of Dong Hoi city. There are crystal white sand beaches, stretching straight to the blue sea, looming on the sand dunes are the green and melaleuca trees.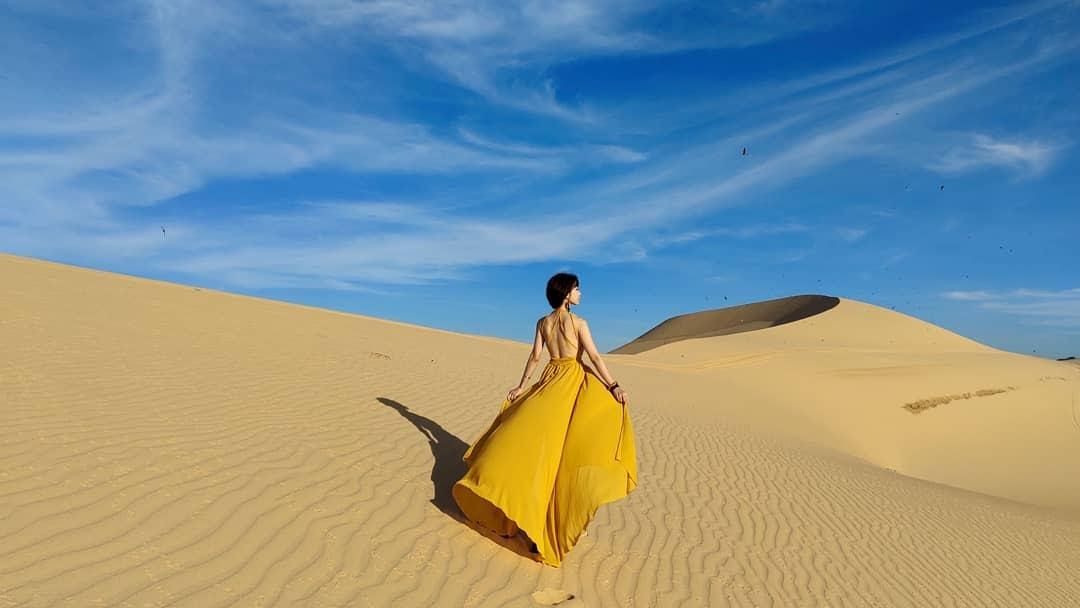 When you come here, you should play an extremely interesting sand slide game in Quang Phu sand dunes.
If you need any further information about Vietnam visa or Vietnam vacations, feel free to contact us at hotlines +84.903.278.853 (available 24/7). Or email us at support@govietnamvisa.com, our Customer-Care Consultants will respond within 2 hours during working time and 24 hours outside working time (GMT+7)