HSBC predicts Vietnam's tourism will grow strongly when loosening visa
HSBC assesses that tourism has become a bright spot in Vietnam's gloomy economic context. The tourism industry may be boosted in the second half of 2023 thanks to changes in visa policy.
With the summer holiday approaching and the National Assembly considering the possibility of loosening the visa policy, Vietnam's international tourism market may receive a stronger boost, a much-needed support for the economy. economic growth is slowing down," HSBC said in a recent report.
Vietnam has welcomed 4.6 million international tourists so far this year, reaching about 60% of the target of 8 million visitors by 2023.
In May alone, Vietnam welcomed more than 916,000 international visitors. Although the number decreased slightly compared to April, Vietnam's tourism industry recorded a recovery of the domestic market, equal to about 70% of the level before the pandemic. China, the largest sending market before COVID-19, increased by 31% compared to April.
The Government's draft Law amending and supplementing a number of articles of the Law on entry, exit, transit and residence of foreigners in Vietnam submitted to the National Assembly has a number of proposals affecting the tourism industry in Vietnam. . That is to increase the time limit for granting temporary residence certificates at the border gate for people entering under the visa exemption category from 15 days to 45 days.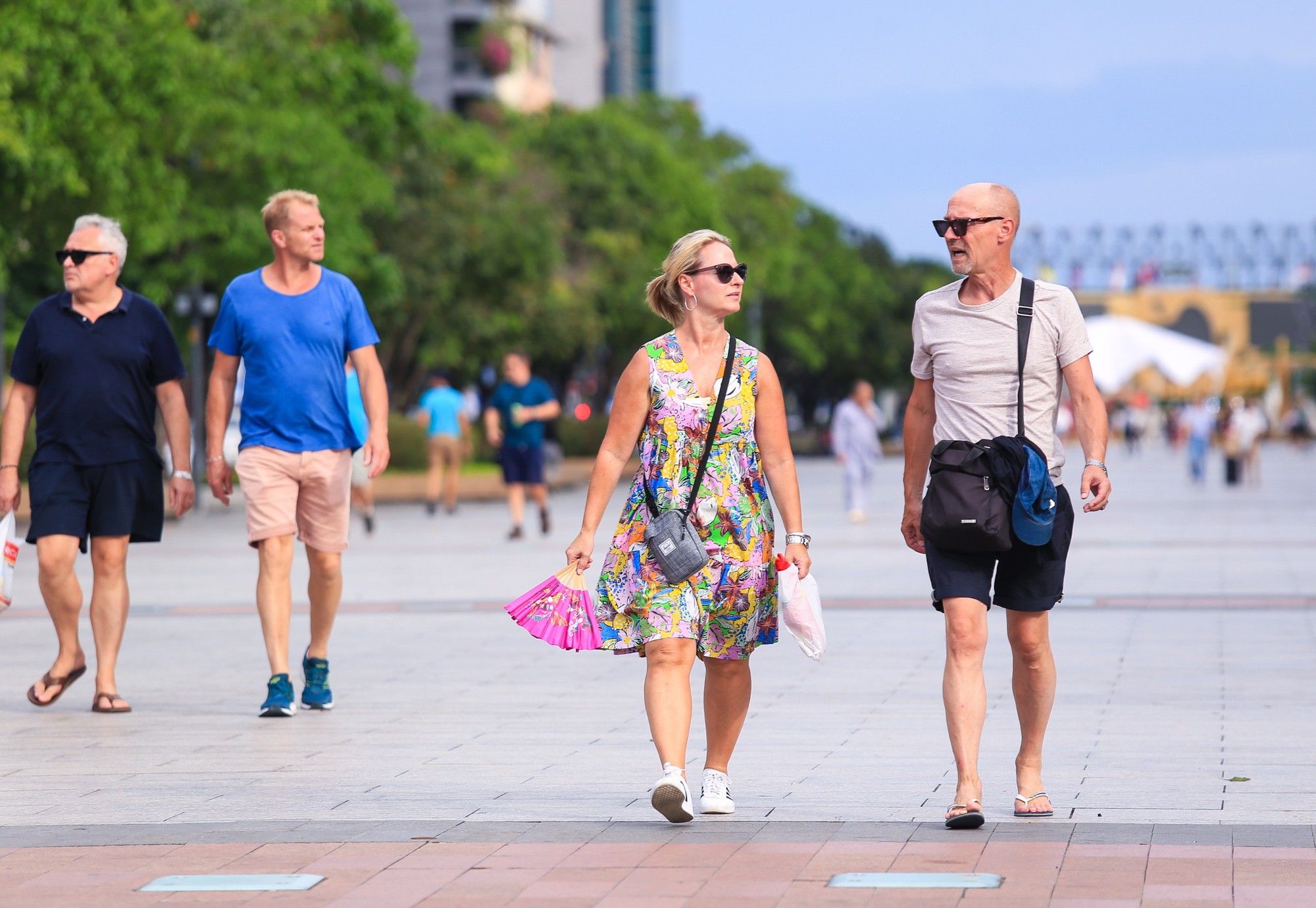 In particular, extending the duration of e-visas issued to foreigners entering Vietnam from 30 days to a maximum of 90 days, valid for one time or many times. In addition, the policy of granting electronic visas to citizens of all countries and regions.
Currently, Vietnam grants e-visas to citizens of 80 countries and territories, and exempts visas for citizens from 25 countries, most of which are valid for 15 to 30 days.
If you need any further information about Vietnam visa or Vietnam vacations, feel free to contact us at hotlines +84.903.278.853 (available 24/7). Or email us at support@govietnamvisa.com, our Customer-Care Consultants will respond within 2 hours during working time and 24 hours outside working time (GMT+7)