Referring to Da Lat, everyone is sure to admire the unique beauty of this city of thousand flowers. With gentle year-round weather, peaceful life with gentle people, Da Lat is always the number one choice for short-term backpacking trips or long-term relaxation.
1. XQ Su Quan
XQ Su Quan Da Lat, also known as XQ embroidery, is located at 258 Mai Anh Dao, Ward 9, Da Lat. This is one of the tourist destinations in Da Lat city that attracts tourists to come here to visit and discover the unique beauty that only the XQ Su Quan has.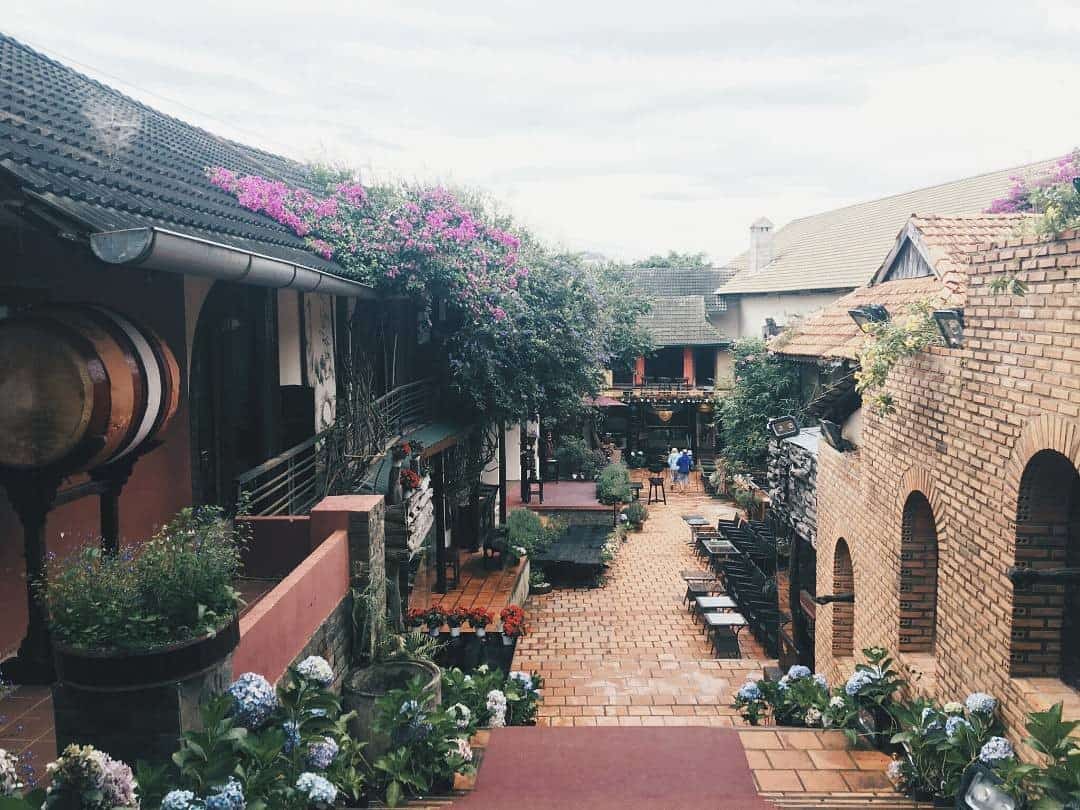 XQ Su Quan Dalat has many areas such as: traditional area, historical area, local art area. Each area visitors come to will bring visitors into the paradise of each different cultural beauty of embroidery. From stories related to embroidery to the art of landscape embroidery and even displaying unique works.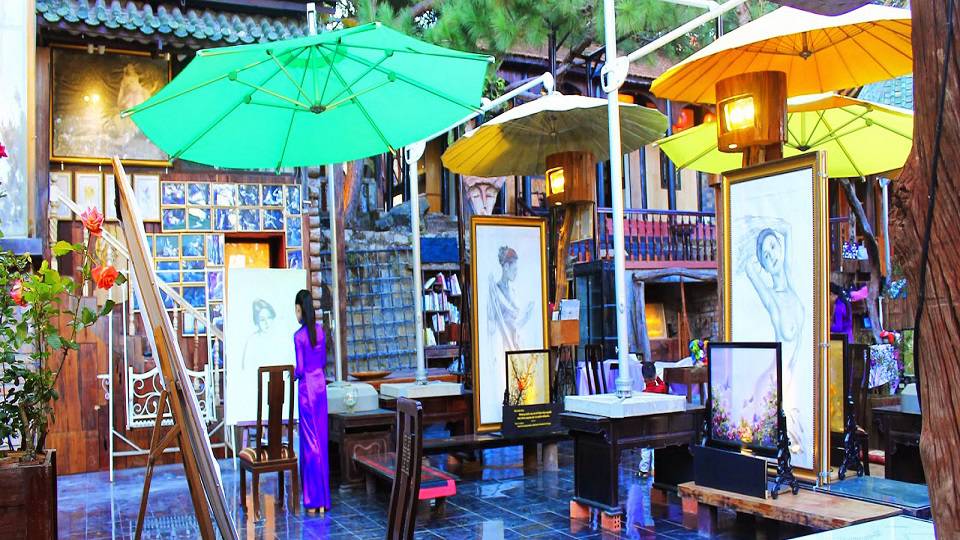 2. Datanla Waterfall
If you are looking for a beautiful waterfall located right in the city, then go to Datanla waterfall, which has the longest forest slide system in Southeast Asia and other attractive games.
Datanla waterfall is located in the middle of Prenn pass, with a height of more than 20m, and is located upstream of the stream, so the water flow is always stable and smooth.
3. Ponguor Waterfalls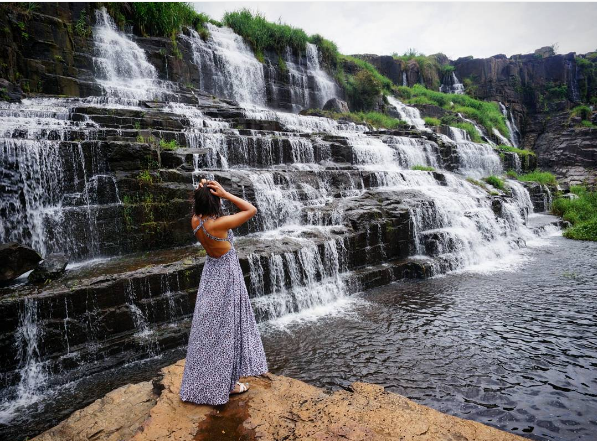 Ponguor Waterfall is a suitable place for tourists to camp and relax. Dubbed as the first Nam Thien waterfall, visitors coming here will be overwhelmed with the natural scenery here.
4. Tuyet Tinh Coc:
In the middle of a city of thousands flowers, Tuyet Tinh Coc is like a priceless gift of Da Lat.
Tuyet Tinh Coc is located in Suoi Can village, Lac Duong district, Lam Dong province. The beauty that appears in front of visitors is a jade green lake, very clear and fancy looking.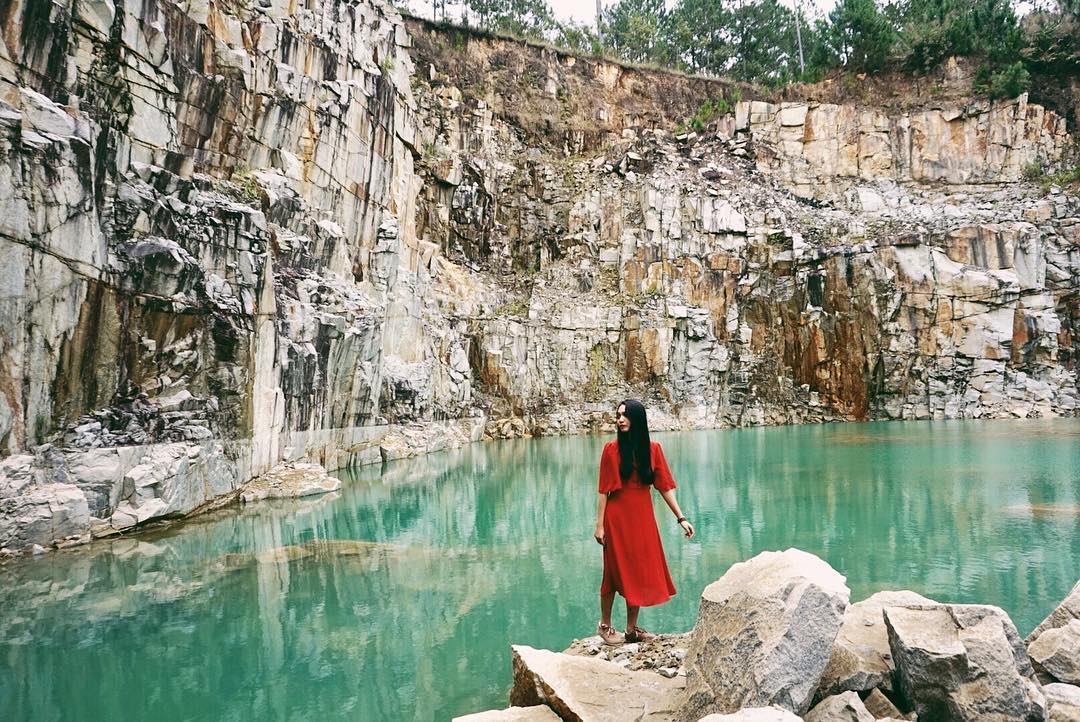 The scenery leading to Tuyet Tinh Coc is wild and beautiful, visitors think they are lost in a mysterious fairyland. Standing in the middle of the wild mountains, surrounded by colorful cliffs, the lake's surface is like a mirror reflecting the vast blue sky and fresh air.
5. Da Lat pine forest
Surely the most interesting thing for tourists when coming to Da Lat is entering the pine forests of Dalat.
You will see the vast pine forests, Da Lat is coverd by a green color. It will be great when you can easily see the straight, tall, slender pine trees along both sides of the road in Dalat.
If you need any further information about Vietnam visa or Vietnam vacations, feel free to contact us at hotlines +84.903.278.853 (available 24/7). Or email us at support@govietnamvisa.com, our Customer-Care Consultants will respond within 2 hours during working time and 24 hours outside working time (GMT+7)