1. Ben Thanh Market
Address: Le Loi Street, Ben Thanh Ward, District 1, City. Ho Chi Minh
Ben Thanh Market has an ancient and unique architecture with 4 market gates. This is the largest retail market in Saigon with 1450 stalls of goods. This place will surely serve all the needs of visitors.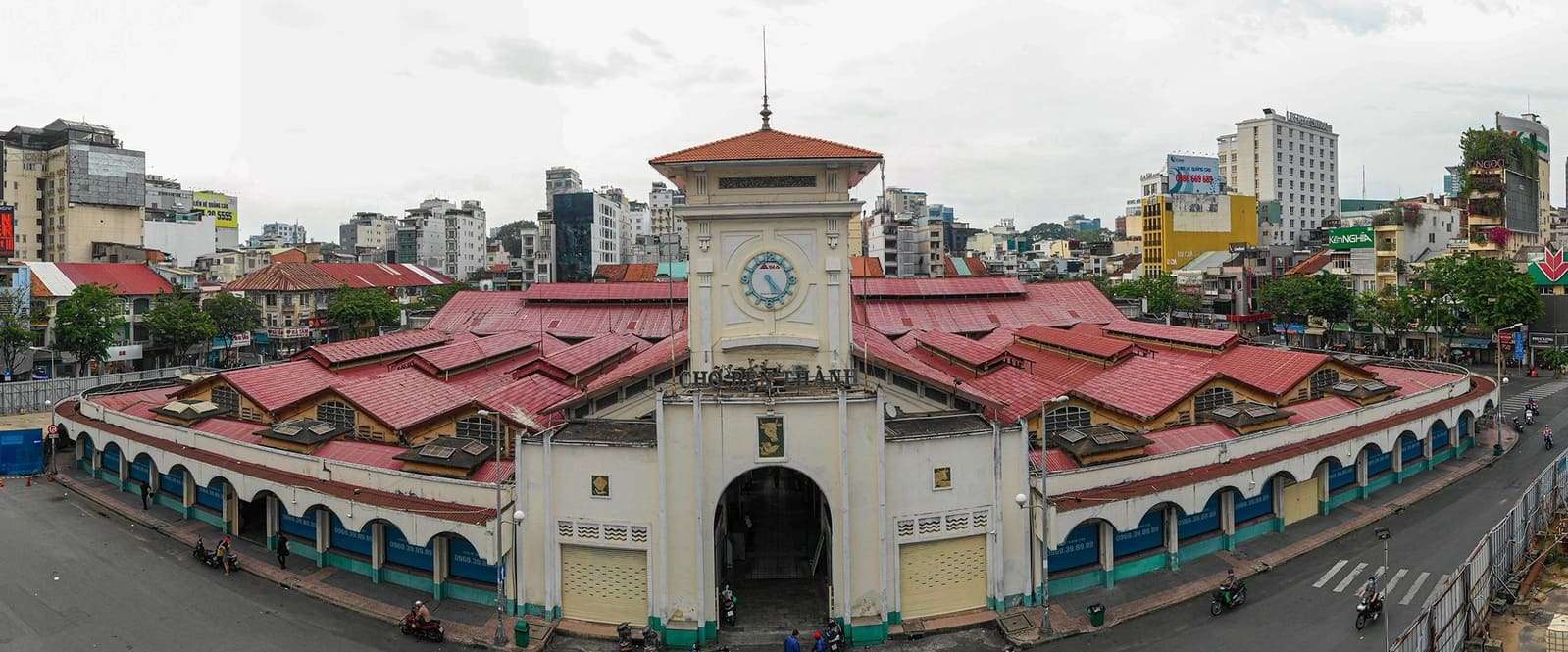 The stalls are extremely diverse and rich. You can comfortably shop for clothes - accessories, dry specialties, handicrafts, fruits. Coming to Ben Thanh market, you will enjoy "Asian-European cuisine": My Tho noodle soup, rib rice, broken rice, tea, Thai ice cream, mixed rice paper, milk tea...
2. Nguyen Hue Walking Street
Address: center of District 1, TP. Ho Chi Minh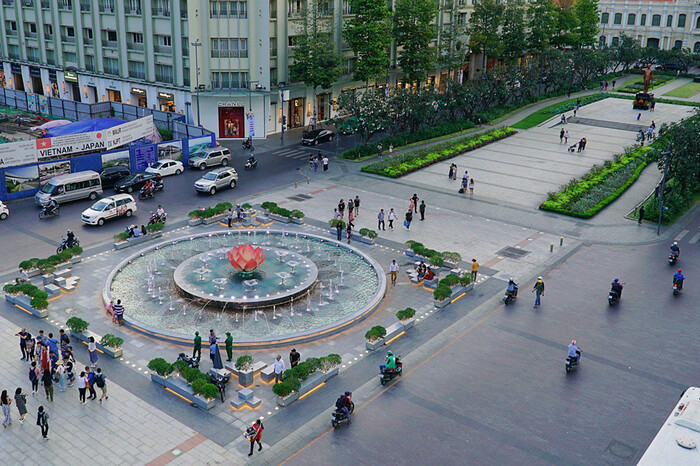 Nguyen Hue pedestrian street is 670m long and 64m wide. The entire square is paved with modern granite. Along the street are rows of verdant trees, fountains, and modern lighting systems. Experiences not to be missed at Nguyen Hue pedestrian street:
Check-in is the best at hundreds of frames on Nguyen Hue street
Visit apartment building 42 Nguyen Hue outstanding in the middle of the street
Walking around "book paradise" Nguyen Hue
Take photos at cafes with "extreme view"
Enjoy special musical performances
Discover the diverse culinary paradise of Europe - Asia
3. Bui Vien West Street
Address: Pham Ngu Lao Ward, District 1, City. Ho Chi Minh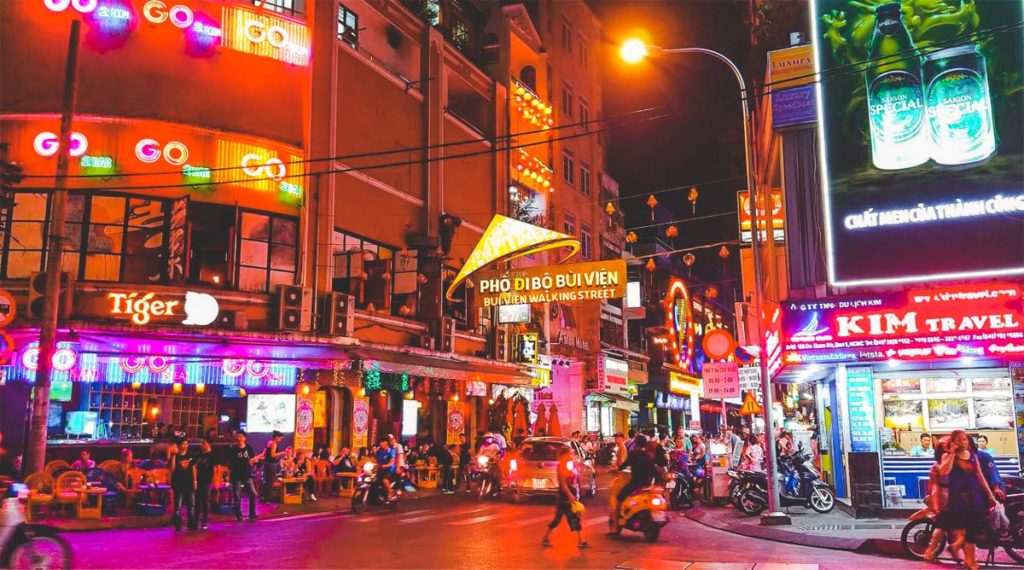 Bui Vien West Street is a place to hang out with a large number of foreign tourists. Experiences not to be missed when coming to Bui Vien West Street:
Enjoy art performances by street artists
Enjoy a variety of food at Ba Sau small barbecue village, Bui Vien snails, Bui Vien hot tofu, Indian dishes...
Enjoy cool drinks like Bui Vien beer, smoothies, Cafe Cong
4. Notre Dame Cathedral
Address: Paris Commune Square, Ben Nghe Ward, District 1, City. Ho Chi Minh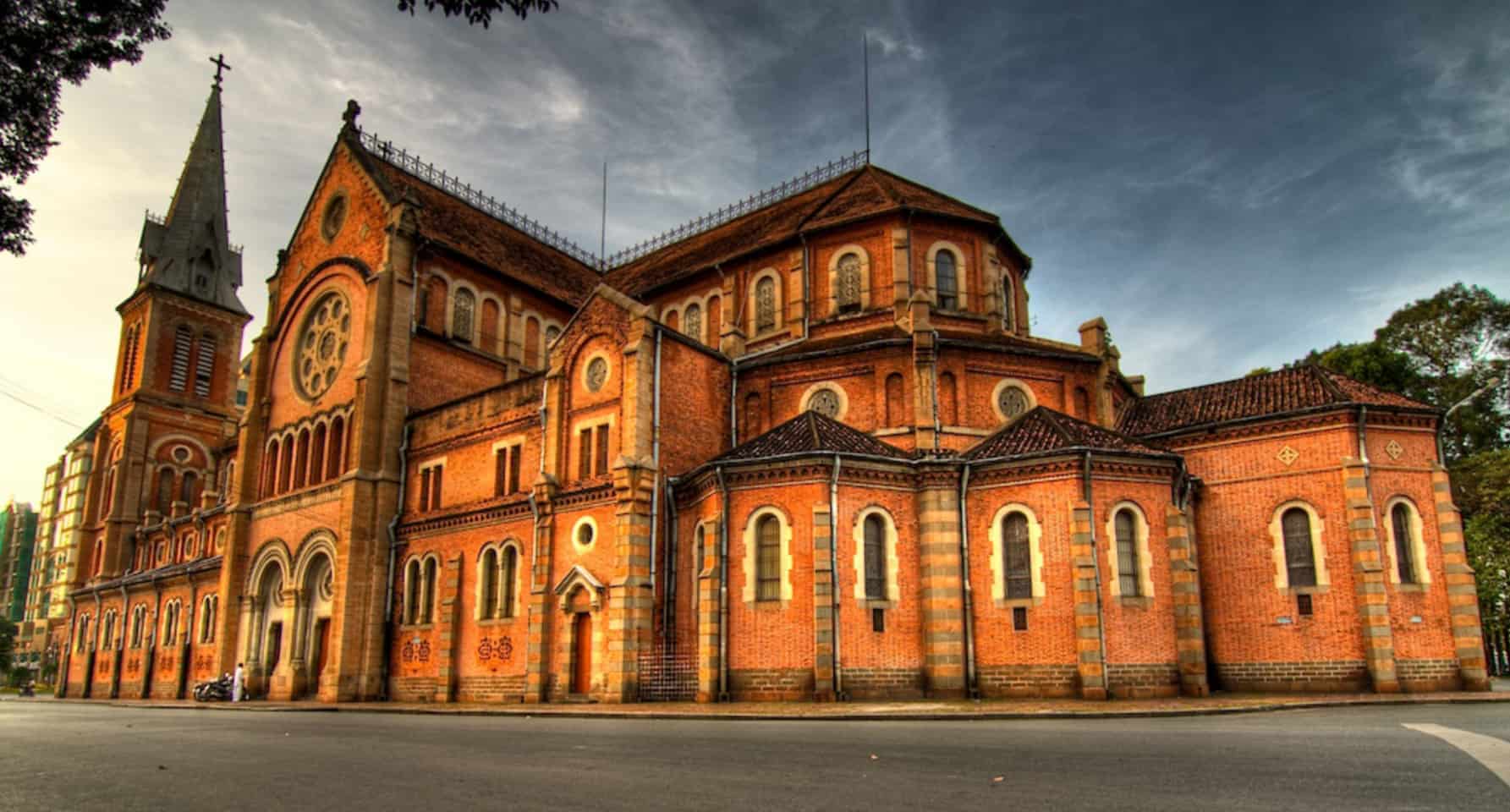 Although it was built more than a century ago, Notre Dame Cathedral is still an entertainment destination in District 1 that attracts many tourists. Unique architecture, imbued with Western culture will make you captivated:
The cathedral is 93m long, 35m wide, and the dome height is 21m. This place can accommodate up to 1200 people
Two 57m . high bell towers
The altars made of monolithic marble
5. Bach Dang Wharf
Address: 2 Ton Duc Thang, District 1, City. Ho Chi Minh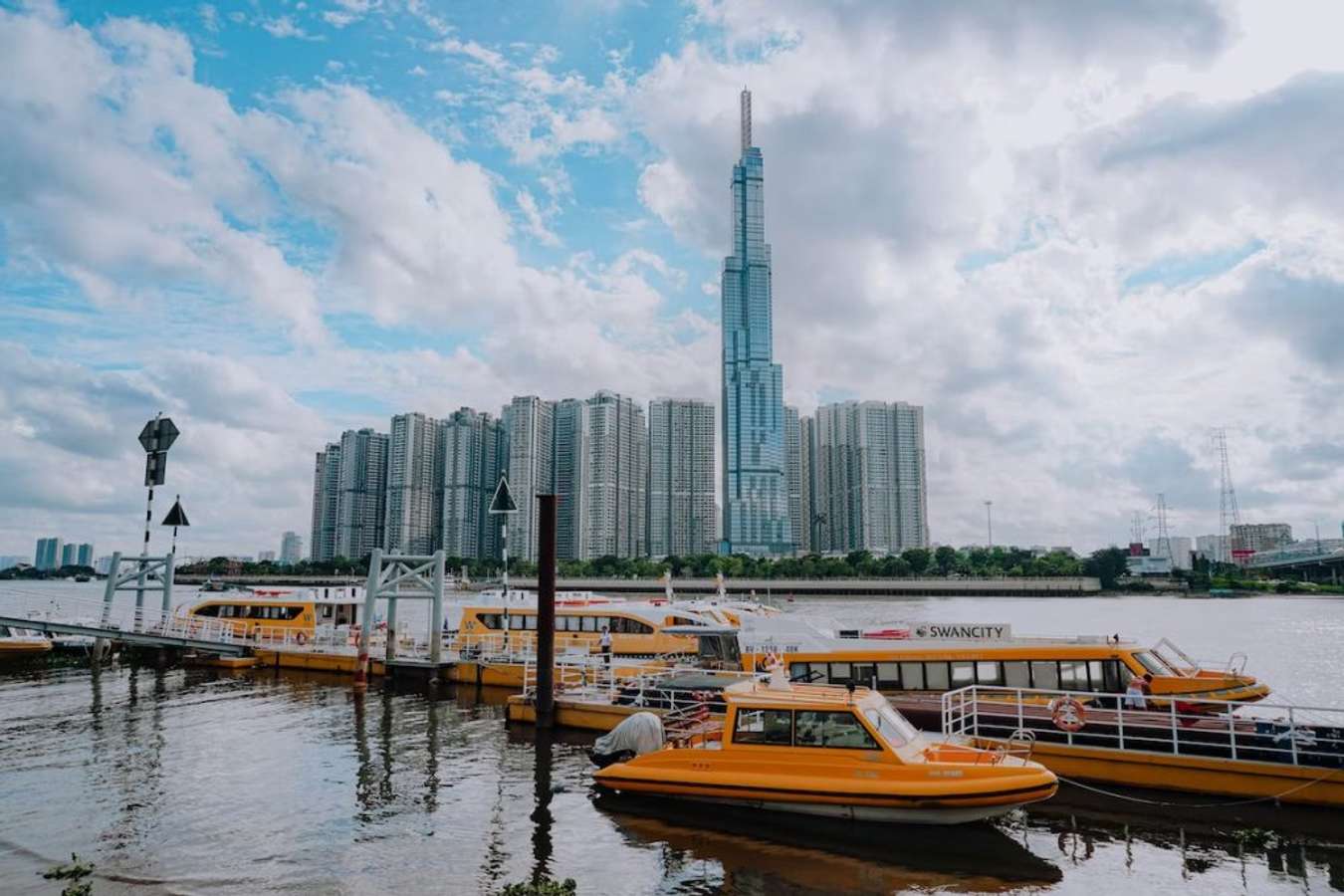 The next tourist destination in Ho Chi Minh City that cannot be missed is Bach Dang Wharf. Bach Dang Wharf has an area of 23,400m2 and has a complex of floating restaurants combined with Saigon River tourism.
The harbor space is extremely spacious, where ships moored. Standing on Bach Dang wharf, you will admire the whole romantic Saigon river scene. Do not forget to experience sitting on the bus on the river to enjoy the bustling beauty of this magnificent city.
6. Nguyen Van Binh Book Street
Address: Nguyen Van Binh Street, Ben Nghe, District 1, City. Ho Chi Minh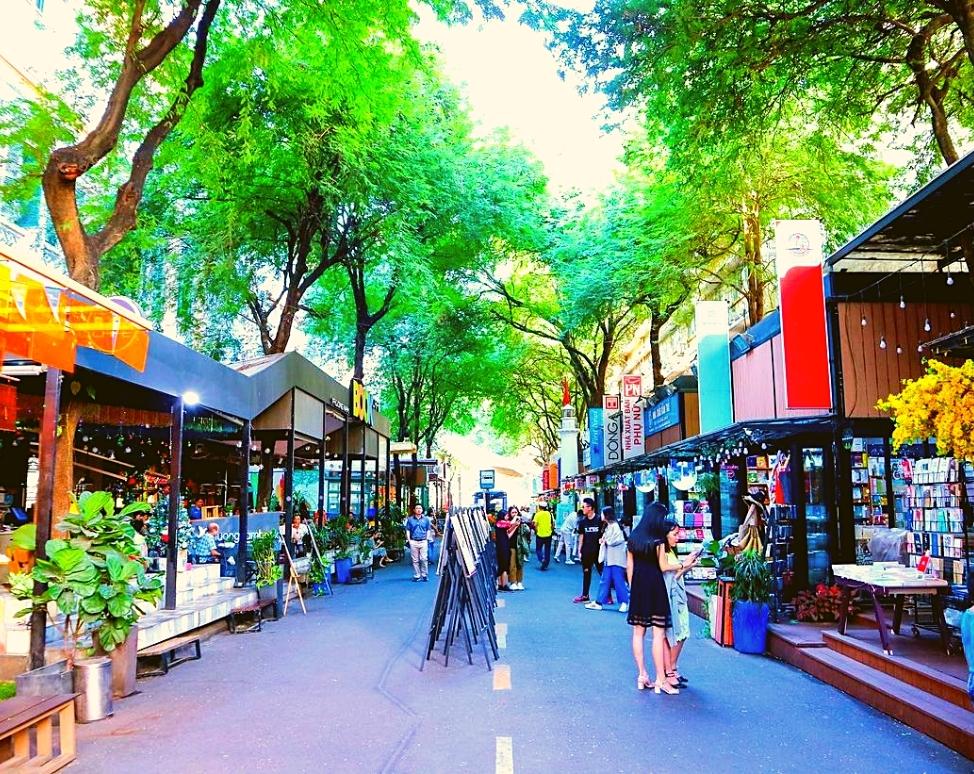 According to the travel experience of Ho Chi Minh City of young people who love books, Nguyen Van Binh's book street is indeed a "book paradise". Only more than 100m long, but this place has up to 20 book stalls close together. Book street has many areas for you to visit: book cafe, newspaper - magazine, amusement park, stationery, second hand books, book exhibition, newspaper, pictures...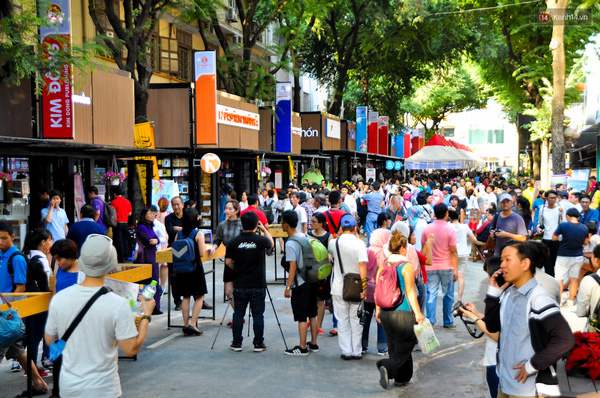 7. Vincom Dong Khoi
Address: 72A Le Thanh Tong and 45 Ly Tu Trong, Ben Nghe Ward, District 1, City. Ho Chi Minh.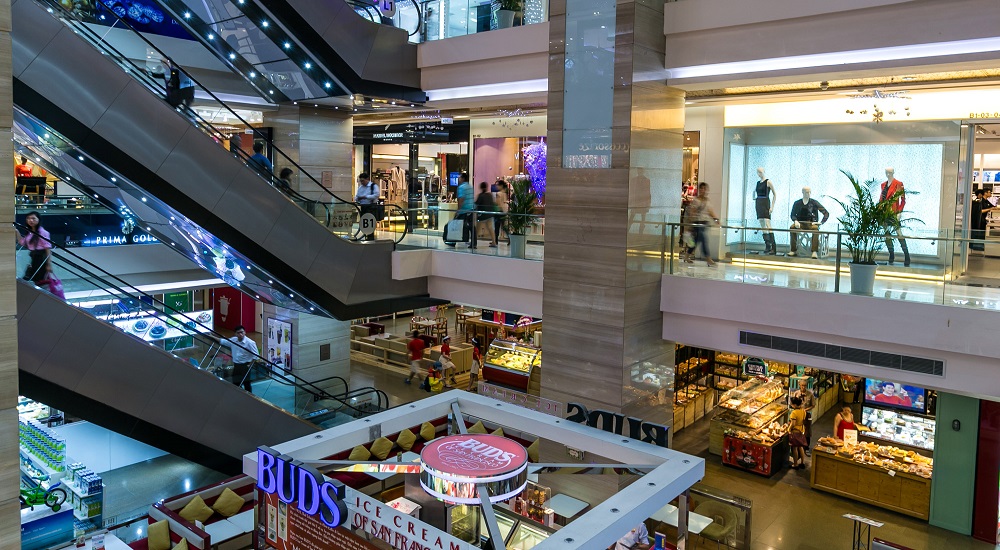 The entertainment place in District 1 for shopaholics is Vincom Dong Khoi. Vincom owns 3 large facades. With an area of ​​up to 57,704m2, this is the largest commercial center in Vietnam.
Vincom Dong Khoi has 3 underground floors and 4 floating floors. It has nearly 200 top brands that will satisfy all your shopping needs. This shopping paradise has many world-class brands appearing for the first time in Vietnam. Vincom also has rich Asian - European cuisine, leading entertainment area, cinema...
8. Ho Chi Minh City Post Office
Address: 2, Paris Commune Square, Ben Nghe Ward, District 1, City. Ho Chi Minh
The extremely hot place to have fun in District 1 that you cannot miss is the Ho Chi Minh City Post Office. Built from 1886 - 1891, Saigon Post Office stands out with its eye-catching golden paint. The harmonious architecture between Asia - Europe, classic - modern is a great check-in point for you:
The shiny cream-colored tile floor makes the space more spacious
Two maps of Saigon's history on either side of the building are meticulously hand-drawn
Straight green iron columns and rows of old polished wooden chairs
9. Independence Palace
Address: 135 Nam Ky Khoi Nghia Street, Ben Thanh Ward, District 1, City. Ho Chi Minh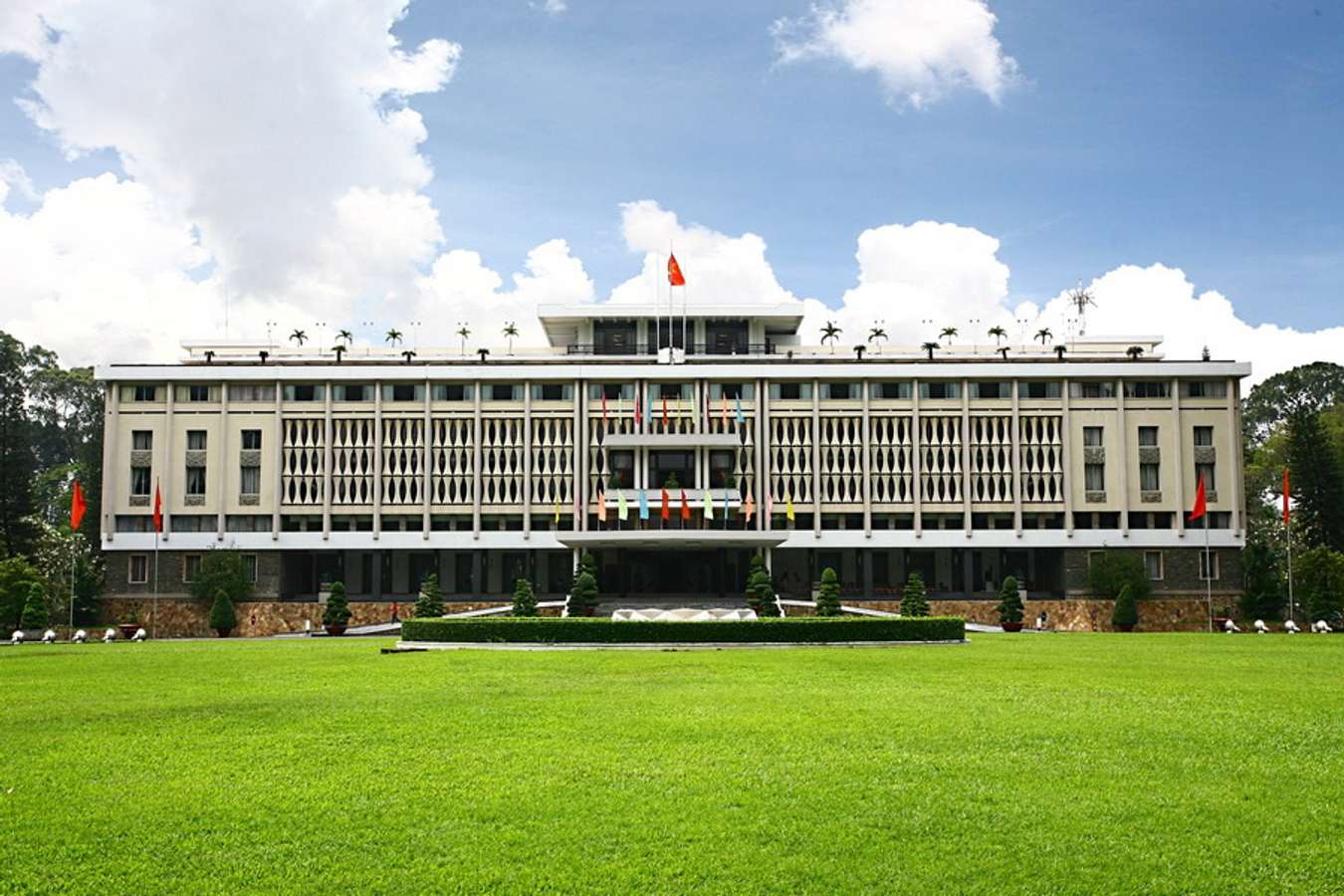 Coming to the Independence Palace, you will be able to visit 3 separate areas:
The fixed area is the working place of the old government with staterooms, banquets, internal...
Thematic area is a place for thematic displays and large exhibitions
The additional area is a place to display photos with long historical value
10. Saigon Garden
Address: 99 Nguyen Hue, Ben Nghe Ward, District 1, City. Ho Chi Minh
Inspired by green apartments in foreign countries, Saigon Garden is a very unique entertainment destination in District 1. Green plants cover every space from the inside out. On the ground floor, you will enjoy coffee and visit the vibrant flower shops. On the 2nd, 3rd, and 4th floors, you will enjoy all kinds of cuisines such as Korean, Japanese, Vietnamese, Thai...
If you need any further information about Vietnam visa or Vietnam vacations, feel free to contact us at hotlines +84.903.278.853 (available 24/7). Or email us at support@govietnamvisa.com, our Customer-Care Consultants will respond within 2 hours during working time and 24 hours outside working time (GMT+7)