Con Dao Travel - Exploring Amazing Nature
1. Transport to Con Dao
By air: Bamboo Air Ways and Vietnam Airlines are two airlines that are exploiting routes to Con Dao today.
Bamboo Air Ways: Operating routes to Con Dao from Hai Phong, Hanoi, Vinh, Da Nang, HCMC and Can Tho
Vietnam Airlines: Operating routes to Con Dao from Ho Chi Minh City and Can Tho
By sea: The high-speed shipping lines Superdong and Phu Quoc Express and Mai Linh Express are currently operating sea routes from Vung Tau, Soc Trang and Can Tho to Con Dao every day.
Superdong: Operating the Soc Trang - Con Dao route
Phu Quoc Express: Operating Can Tho - Con Dao, Soc Trang - Con Dao and Vung Tau - Con Dao routes
Mai Linh Express: Operating Can Tho - Con Dao and Soc Trang - Con Dao routes
Travel time on the sea is 4 hours for Vung Tau - Con Dao and Can Tho - Con Dao routes. Particularly for Soc Trang - Con Dao, the trip time is shorter than 2 hours
2. Attractions in Con Dao
Dinh Chua Dao: Formerly the residence and working place of the island lords, learn the history of Con Dao's formation through artifacts, antiquities, images and documents saved from the French period to the present.
Tiger Cage System: Explore the system of solidly built political prisoners' solitary confinement rooms hidden between the labyrinths of inner and outer gates to distract prisoners and distract observations. The most barbaric forms of torture took place here.
Ba Phi Yen Temple: Also known as An Son Mieu, it is a place to worship Lady Phi Yen, concubine of Lord Nguyen Anh. In Con Dao, the locals worship two women as sacred saints, namely Mrs. Phi Yen and the national heroic martyr Vo Thi Sau.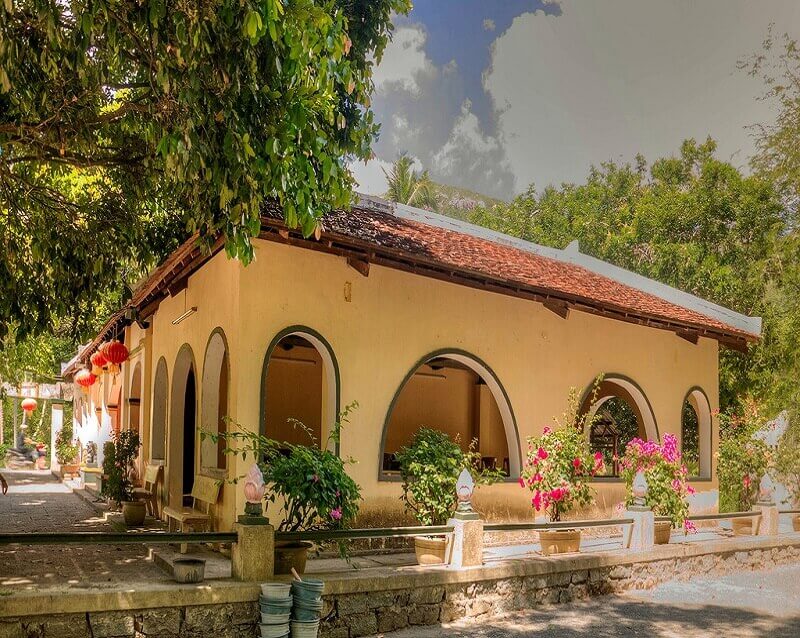 Bai Nhat: After a day of exploring Con Dao, visitors can relax with nature at the beach, watching the beautiful sunset slowly diving over the Love Peak. Bai Nhat only appeared for a few hours a day. Other times this beach is submerged in water and little known to the public.
Ben Dam Port: Located neatly in Ben Dam Bay, surrounded by mountains and small islands. From the wharf, visitors can experience the daily life of local fishermen here or be immersed in the beautiful sea and island nature of Hon Ba and Vung is not far away.
Hon Ba: Hon Ba is the third largest island among 16 different small and large islands in the Con Dao archipelago. Visitors can easily find beautiful beaches, diverse ecosystems of forests and mangroves with many species of rare animals and plants. Love Peak and the coral resources around Hon Ba are notable attractions for those who love the beauty of nature. In the rainy season, after swimming in the sea, visitors can also enjoy bathing in the cool stream right next to the beach.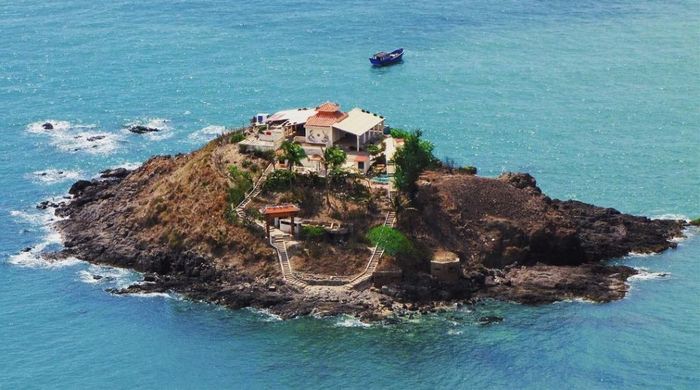 Nui Mot Pagoda: Also known as Van Son Tu, a relic associated with the place of Con Dao, is the spiritual place of the locals. Nui Mot Pagoda is a majestic structure located on the top of a mountain, a beautiful landscape not to be missed when coming to Con Dao. From here, visitors can see An Hai lake, the whole town of Con Dao and Con Son Bay.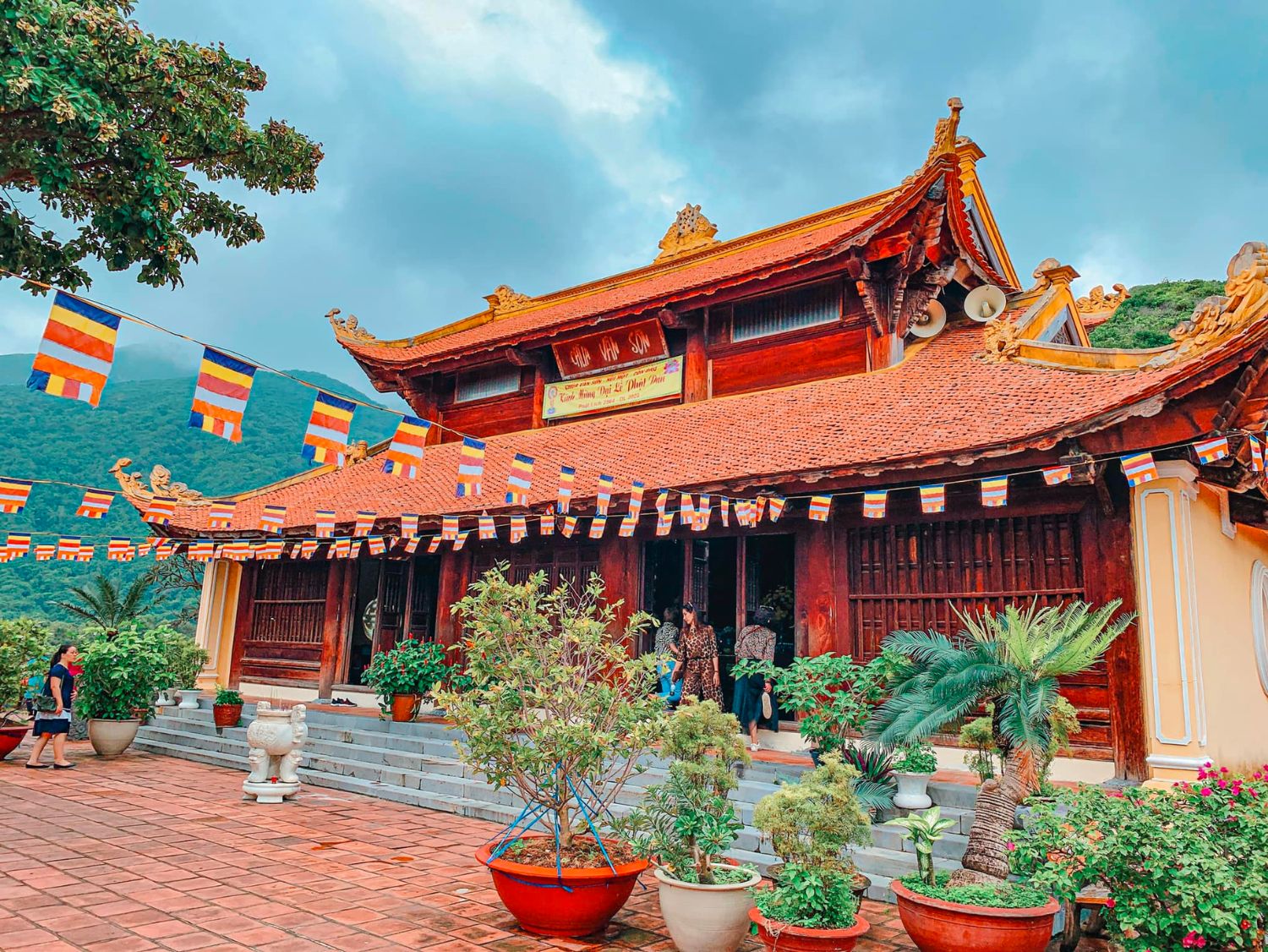 Pearl Culture Facility: Learn the culture process and admire the beautiful pearls from Con Dao waters. You can buy beautiful pearls here for jewelry or as valuable gifts for loved ones.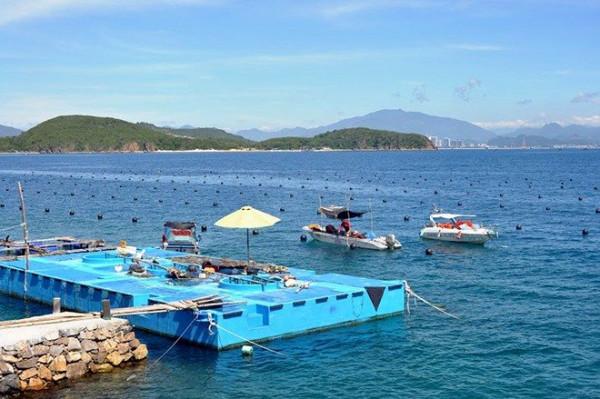 Dau Trau Beach: Con Dao has many beautiful beaches, but it is impossible not to mention Dam Trau, a beach associated with the legend of the Caucasian man and the Trau woman. Visitors can enjoy swimming and enjoy the cool water of this much-mentioned beach.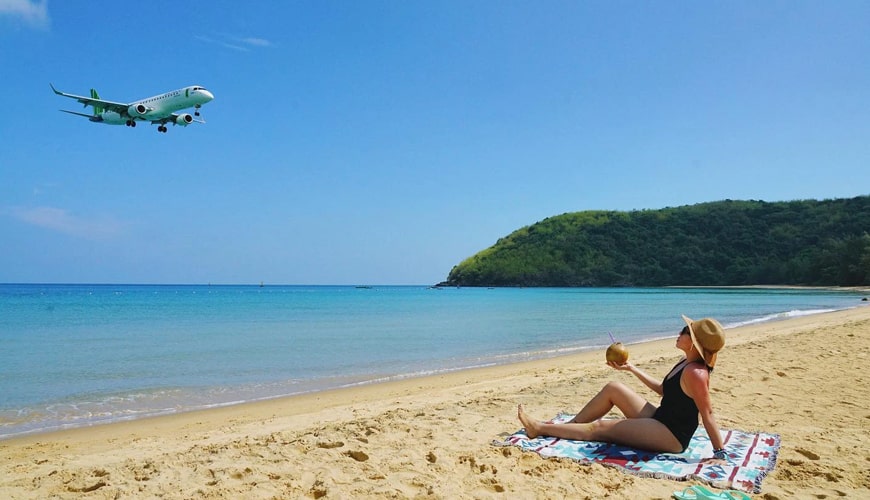 Hon Bay Canh: Is the second largest island out of 16 islands in the Con Dao archipelago, with the largest number of sea turtles laying eggs in Vietnam. Every year, there are hundreds of mother turtles on the beach to lay eggs. The whole island is covered by primary tropical forest, with a very rich flora and fauna composition. Visitors will have the opportunity to explore the ecology of the mangrove forest and swim and snorkel to see the corals. The coral here is very diverse in types with corals in slabs, tables, branches and blocks all belonging to Vietnam's red book.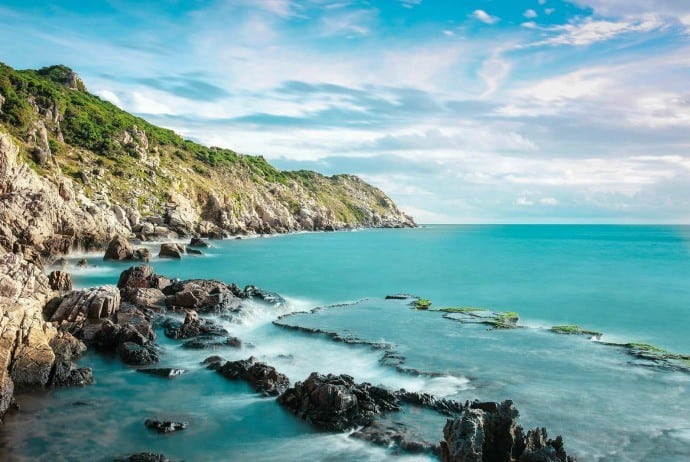 Hon Tai: It is a rich and colorful picture of corals mingled with various kinds of sea creatures hiding in the sun through the clear blue water. Visitors will admire the mysterious shimmering beauty of the aquarium with many kinds of fancy and brilliant corals that are hard to find anywhere else. At Hon Tai, you can see the ebony squirrel - an endemic squirrel found only in Con Dao, iguanas, geckos, ... and many species of seabirds, white squirrels - a rare bird of the pigeon family, monkey face red - precious monkey breed is being raised at Hon Tai
Hon Cau: Once known as a solitary confinement place for the late prime minister Pham Van Dong, it is also known as the ancient village "Ba Thiet Hamlet" under King Gia Long. Today, Hon Cau is an attractive tourist destination in Con Dao because of its unspoiled beauty and rare flat white sands. Coming to Hon Cau, visitors have the opportunity to visit coconut forests, orchards, learn about nature conservation and above all, swim and snorkel to see corals and explore the island's exciting contemporary world. this beautiful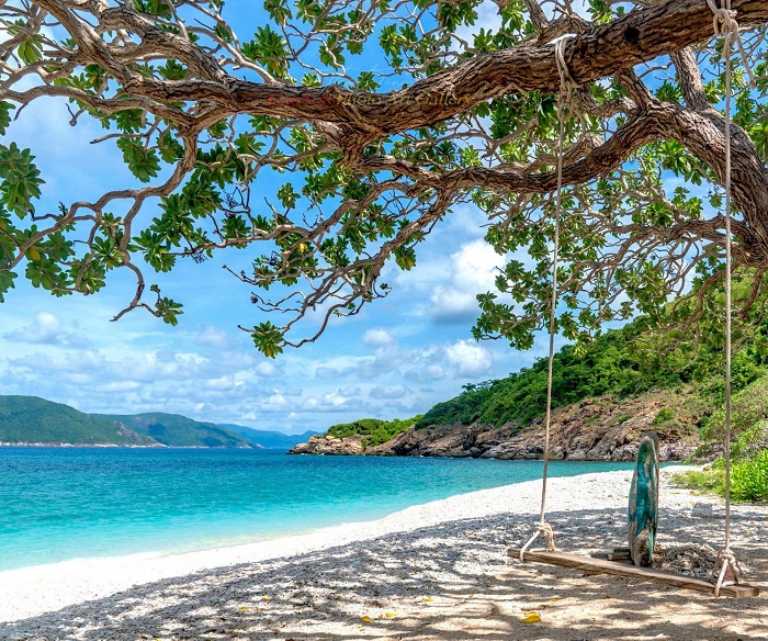 3. Activities to explore Con Dao:
Diving to see corals: You can find a variety of corals as well as very impressive fishes at most of the small islands around the big island of Con Dao. The coral system at Con Dao can be said to be the most abundant in Vietnam.
Fishing: Fishing has two forms, recreational fishing (half or 1 day time) or professional fishing (usually 3 days 2 nights or more). Whether it's recreational fishing or professional fishing, this activity especially attracts anglers from all over the world to come here.
Explore the deserted island: Con Son Bay includes a system of 14 different large and small islands with a chain of Tai islands, Trac islands, Tho islands, ... gathering like a big family and Bay Canh, Bong Lan, Cau, and Cau islands. Eggs, Hon Tre ... majestic in the middle of the sea, are the islands that create poetic beauty for Con Son Bay and are marine ecological conservation areas with coral reefs that few places can match in terms of density and density. species.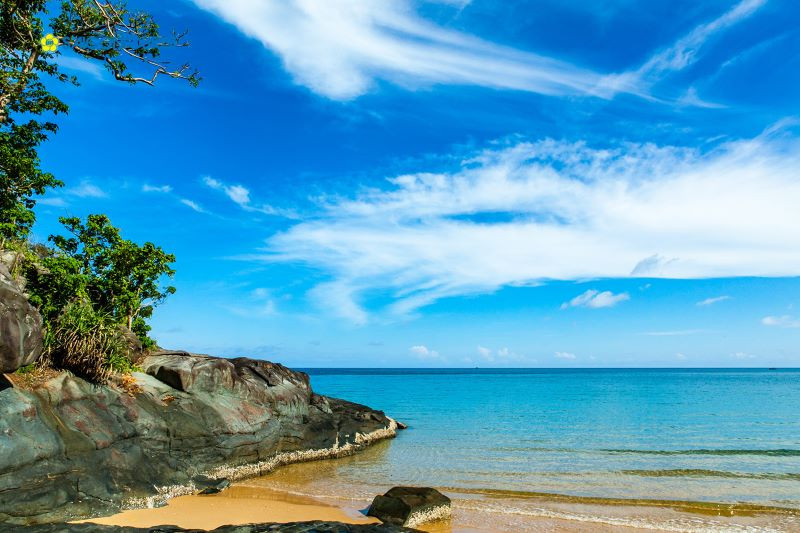 Watch the snail lay eggs: Enjoy the most unforgettable moments in Con Dao with a day on the deserted island and experience a quiet but extremely charming night on Bay Canh Island. You will be able to witness first-hand the sea turtles Chelonia mydas that folk people call green turtles or turtles... nesting and laying eggs on the beach.
Watch Release of Baby Turtles Back to the Sea: From June to October is the time when turtle eggs hatch, a great time to join this exciting special activity at Bay Canh Island, Con Dao
If you need any further information about Vietnam visa or Vietnam vacations, feel free to contact us at hotlines +84.903.278.853 (available 24/7). Or email us at support@govietnamvisa.com, our Customer-Care Consultants will respond within 2 hours during working time and 24 hours outside working time (GMT+7)