Mai Chau is a district located in the northwest of Hoa Binh province, northern Vietnam. The distance from Hanoi to Mai Chau is about 135km with a travel time of about 3 hours. Mai Chau attracts visitors by its dreamy beauty with fresh and cool air, and especially its diverse culture and unique cuisine.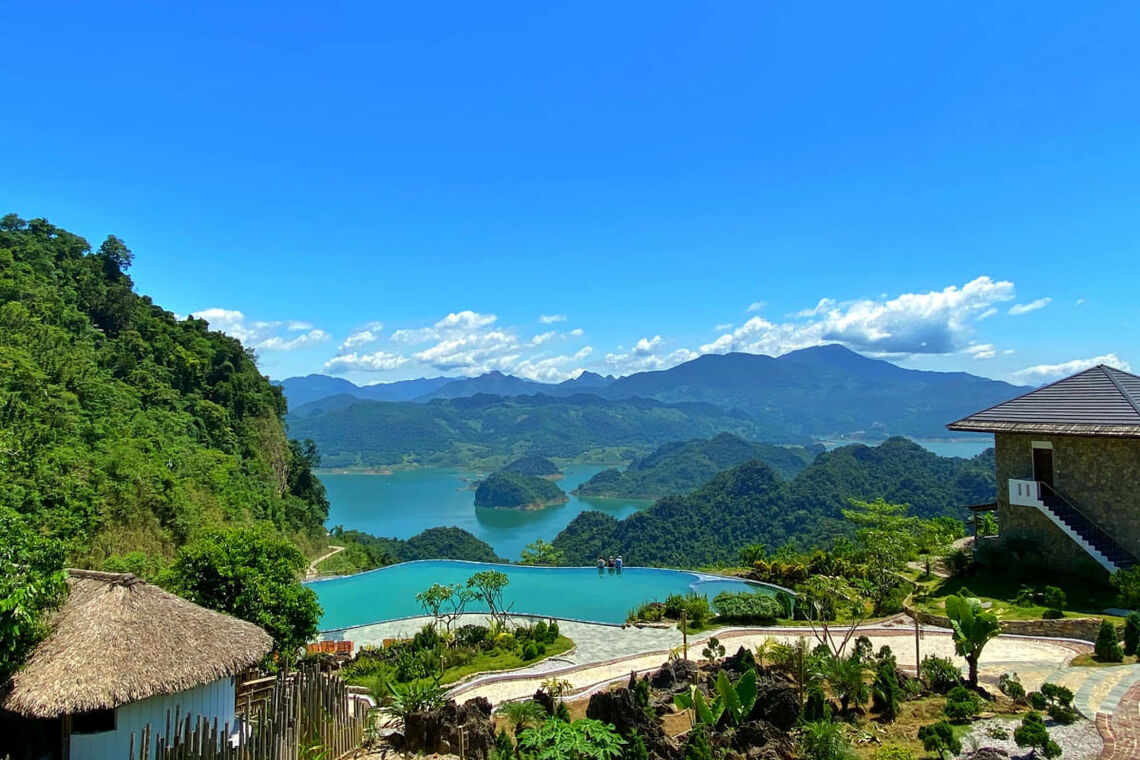 1. Best time to Mai Chau :
The weather in Mai Chau has a cool, temperate climate all year round. In the summer it is not too hot, in the winter it is not too cold, so you can visit Mai Chau at any time of the year.
The period from October to December is the most ideal for you to see the peach blossom garden, the white plum blossom of Mai Chau.
The period from March to April is the time when Mai Chau has the beauty of pure white flowers and especially this is the time when many traditional festivals of the ethnic minorities take place. Visitors can both admire the beauty of Mai Chau while discovering many unique cultural features here.
2. Food in Mai Chau
As a valley that not only possesses romantic and charming beauty, Mai Chau also impresses visitors by its unique cuisine with delicious dishes with various ways of processing.
The delicious dishes of Mai Chau must be mentioned such as Lam rice, 7-color sticky rice, bitter bamboo shoots, Mai Ha wine, Muong pork, chicken, grilled fish, sour marinated meat, sour fish, salad salad, cicada pupae. …Each dish has its own flavor and gives visitors a wonderful experience.
3. Where to stay?
Hostels and homestays in Mai Chau are very developed to provide tourists with the best quality services. In Mai Chau, the motels and homestays are designed with a typical style of traditional stilt houses, providing a clean, impressive and relaxing space to rest and relax.
4. Attractions, discover Mai Chau
Coming to Mai Chau, visitors will be immersed in the vast forests of peach blossoms, pure white plum flowers or beautiful dreamy banyan forests.
Thung Khe Pass:
On the way to Mai Chau, you will pass through this pass, which is one of the ideal spots to enjoy the panoramic view of the beautiful Mai Chau valley and especially in Thung Khe with 4 seasons of the year weather. bring you a wonderful experience.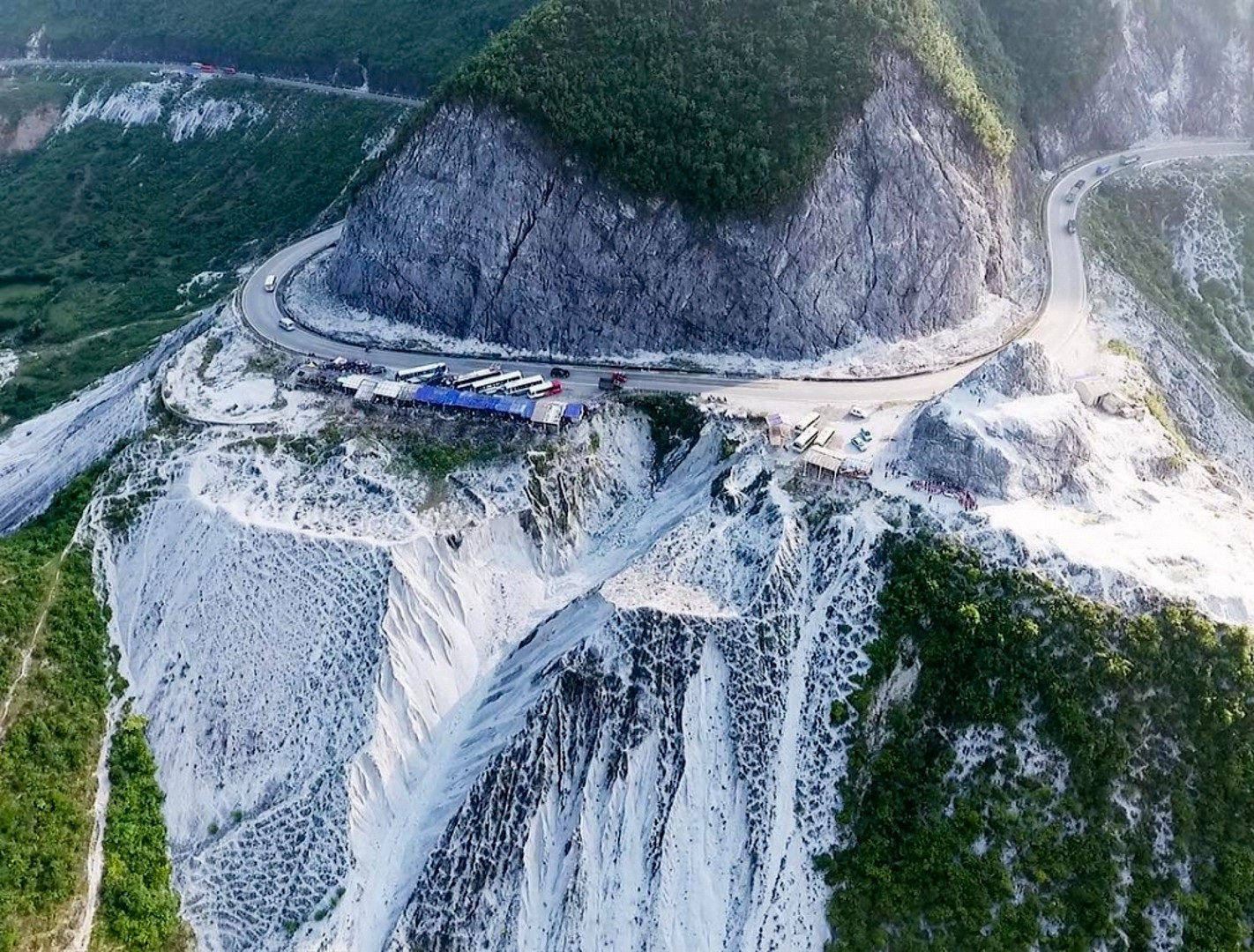 Lac village, Poom Coong village:
These are the two most famous villages in Mai Chau that attract the largest number of tourists with a simple, idyllic space with traditional stilt houses along with cultural features. The daily life, traditional festivals and typical cuisine of the people here give each visitor a new feeling, a strange and attractive experience.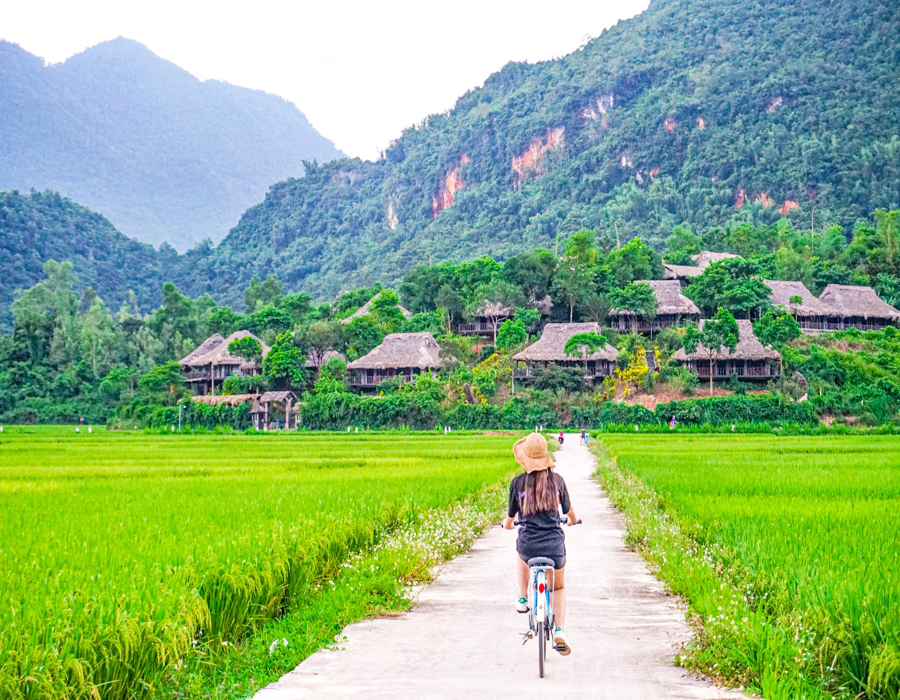 Chieu Cave, Mo Luong Cave:
These are the two largest and most beautiful caves in Mai Chau. With thousands of years old stalactites, diverse shapes and gorgeous colors, you can admire the mysterious beauty when you come here.
Mai Chau Hoa Binh tourism with the above experiences will help you have the most wonderful and enjoyable discovery, experience and enjoyment trip with friends and relatives.
If you need any further information about Vietnam visa or Vietnam vacations, feel free to contact us at hotlines +84.903.278.853 (available 24/7). Or email us at support@govietnamvisa.com, our Customer-Care Consultants will respond within 2 hours during working time and 24 hours outside working time (GMT+7)