Besides the 1 year multiple entry visa, all other types of Vietnam visa will be available again for US citizens from December 15, 2016

Effective 15th December 2016, the Vietnamese Immigration Department implements re-issuing short stay visa to U.S citizen. In details, the citizens from U.S.A can apply for 1 month and 3 months for short stays, and 6 months or 1 year multiple for long stay.
1. New visa policy for the US citizens
As you know, from 01 September, 2016, only 1 type of Vietnam Visa is available for US citizens, this is 1 year multiple entries Visa. With this policy, all US passport holders must obtain 1 year multiple entries visa, no matter how many days they want to stay in Vietnam. This policy encountered a lot of disadvantages from US travelers who wished to stay in Vietnam for a short term, even a few days but had to pay for a large amount of money for stamping fee for 1 year in cash at the airport in Vietnam (USD 135).

Following the confirmation of Vietnam Immigration Department, from 15 December 2016, US citizens can apply all types of Vietnam Visa, including: 1 month with single or multiple entries visa, 3-6 months with single or multiple entries visa and 1 year multiple entries visa.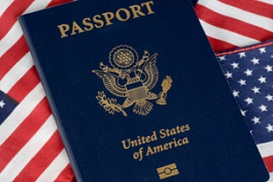 F
or getting Vietnam visa with the US citizens, you need to pay 2 kinds of fee:
A. TOURIST VISA APPROVAL FEES
TYPE OF VISA
Approval fee
Stamping fee
Normal 2 working-day service
Urgent services
1 working day
4 working hours
2 working hours
1 working hour
Non working time
Guarantee 15 minute
1 month single entry
18
+10
+30
+50
+110
+180
+220
25
3 months single
30
1 month multiple
25
50
3 months multiple
65
6 months multiples
310
95
1 year multiples
530
135
B. VISA STAMPING FEE
It is the fee that the applicants must pay in cash at the landing visa office (landing visa counter) at the arrival airport or Vietnam Embassy.
Stamping fee
(USD)/Person
Vietnam visa on arrival
Vietnam Embassy visa
Processing
1 month single
25
It may depends on each Vietnam Embassy/Consulate, and Vietnam embassy visa fee may cost around 80 – 150 USD
3 months single
25
1 month multiple
50
3 months multiple
50
6 months multiple
95
1 year multiple
135
2. IMPORTANT NOTICES FOR 6 MONTHS AND 1 YEAR MULTIPLE ENTRY VISA
a) For the Tourist visa

For 6 months and 1 year multiple entries Tourist visa, you can stay maximum for 3 months per entry. After 3 months, you must exit and come back again with a new 3 months of staying, until the expiry date of your 1 year Visa.

This is not a problem for frequent travelers, but definitely an issue for those who want to stay longer than 3 months.

b) For the Business visa
There is the big difference between tourist and business purpose here. With
1 year BUSINESS visa
, there is no restriction on length of stay for each entry. You can stay continuously in the country for 12 months if you like. You are not required to exit Vietnam after 90 days as tourist visa. So 1 year business multiple entry visa is absolutely recommended in case you don't want to do visa run every 3 month.
We do hope those are clear for you and could to help you in making your
Vietnam
visa
application easier and quicker. If you need to apply for a
visa for Vietnam
right here, right now, kindly click the below button:
Or should you have any further queries about Vietnam visa process, Vietnam visa application, or Vietnam visa on arrival, please feel free to contact our Customer Care Center at hotline +84903278853 or email us at visa@govietnamvisa.com , we are more than willing to assist you at our best.