Given the current crisis our world is facing, the Vietnamese government is implementing safety procedures in order to guarantee the security of its citizens and visitors against COVID-19. This pandemic is under controlled very well and only more than 1,000 people have Covid in Vietnam.
To get that good result, Vietnam Government closed all borders since the start of the pandemic in March, 2020. While the travel restrictions have helped to curb the spread of COVID-19, they have also left many foreigners with a challenge - how to get back to Vietnam during the pandemic?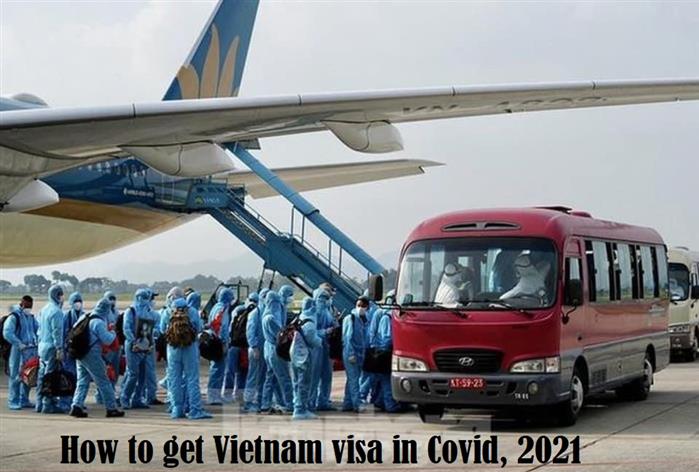 We have a great news to share with you, there are now some ways for foreigners to enter Vietnam but it requires more additional documents. For example, expats need Vietnam company to guarantee for you, but Govietnamvisa.com has put together a solution that allows you to come back Vietnam, even without company sponsor.
Visa to Vietnam – what's the updated news?
You cannot get Vietnam visa at the Embassy as usual. You should apply for Covid Vietnam visa, it takes about a month with series of screening stages.
Who can enter Vietnam during Covid, 2021?
The good news is that in November 2020, the Vietnamese government decided to allow entry applications to specific groups of people including:
Vietnamese nationals/Vietnamese Oversea
Foreign Diplomats
Official duty and special caseworkers
Business Managers and Foreign Investors
High-tech workers/expersts of business
What is Vietnam visa requirements:
To qualify to enter Vietnam, you need provide the following documents:
Legitimate reasons for entry
Specific details of your job
Your travel plans
A business license of sponsor company
A negative Covid test
A flight ticket to Vietnam
A hotel booking for 14 day quarantine
Pre-planned private transportation from airport to your quarantine hotel
What is Vietnam Visa Procedure – Step by Step?

Application for a visa through a Vietnam sponsor company or ask Govietnamvisa.com do it for you
Application or a visa through a Vietnam sponsor company or ask Govietnamvisa.com for this
Take a COVID test
Book your flights to Vietnam
Book a government-approved hotel for the 14 day quarantine period
Staying in Vietnam after quarantine time
Is this complicate procedure for you? Don't worry, we are here to help you.
The goods new is that we have successfully reunited people with their families and their businesses over the past few months since the end of 2020. Get in touch so we can do the same for you, even you have sponsor in Vietnam or not.
Hotlines: + 84.903.278.853 (what ' s app, viber, zalo)
Email: visa@govietnamvisa.com
Website:
https://govietnamvisa.com/