Following the direction by the Prime Minister Nguyen Xuan Phuc on the reopening of international routes, the Aviation Administration of Vietnam has sent a written request to the Ministry of Transport on restoration of these routes.
According to AAV, since June 2020 many international airlines such as Cathay Pacific (Hong Kong - China), Singapore Airlines (Singapore) have restarted international flights in and out of Vietnam as usual, Vietnam airlines itself is also operating the normal schedule between Vietnam and South Korea.
Since July 2020 some other airlines as Emirates Airlines (UAE), Qatar Airways (Qatar), China Airlines and Eva Airways (Taiwan-China), Asiana Airlines and Korean Air (South Korea) have also restarted their schedule to Vietnam.
However, all the flights are only for cargo transportation and for passengers to exit Vietnam. Passengers taken into Vietnam on those flights are all priority individuals (Vietnamese nationals living in hard conditions oversea, dilopmats, highly skilled experts…) and all of them are put under quarantine as per current regulation.
Also by AAV, China currently approve only 1 flight/week to each foreign country. In the first phase of flight restarting, Vietnam might learn from their regime for pilot implement. Thus, as per the plan, there will be around 2,500 to 3000 passengers taken into Vietnam every week by the normal flights.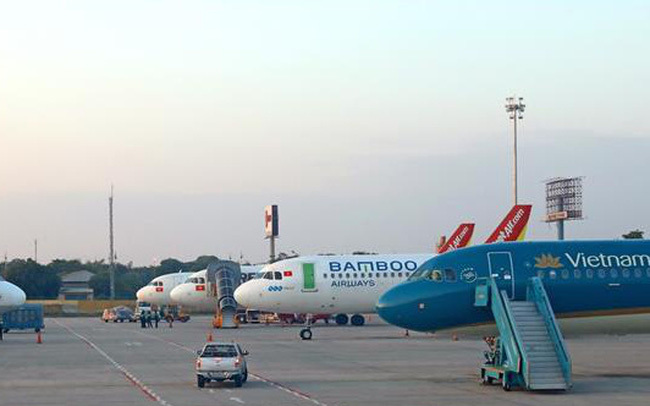 Airplanes waiting for departure at Noi Bai airport-Hanoi
Sharing on the time for the reopening, AVV said that it would be discussed with the Ministry of Transportation. The soonest expected time for the reopen is the beginning of August, passengers on those flights must have appropriate visas for check-in and take quarantine as per current regulations.
Also, in accordant with geographic conditions, the capacity of quarantine zones and the similarity between departure and arrival airports, AVV proposed to open the routes Guangzhou-Da Nang, Tokyo-Hanoi, Seoul-Hanoi, Taipei-HCMC, Vientiane-Van Don, Phnompenh-Can Tho in the first phase of the reopen with the frequency of only 1 flight/week to optimize human resource that are already busy for flights taking Vietnamese nationals home. At the same time AVV proposed to let only Vietnam airlines for the reopen, other airlines would be considered after the pandemic is under control.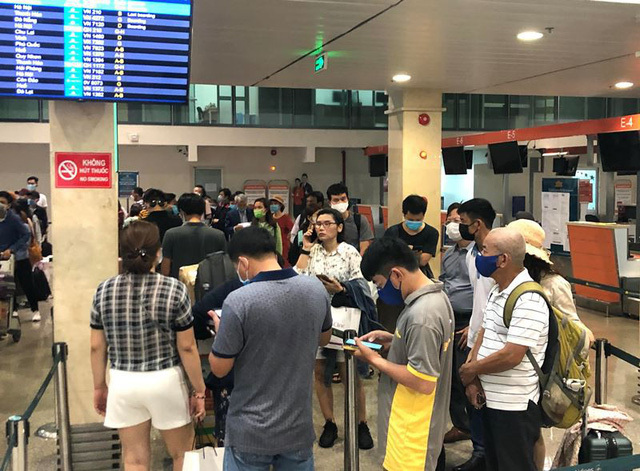 The Ministry of Transportation proposed the frequency of 1 flight/week for each country/territory
If you need any further information about Vietnam visa or Vietnam vacations, feel free to contact us at hotlines +84.903.278.853 (available 24/7). Or email us at visa@govietnamvisa.com, our Customer-Care Consultants will respond within 2 hours during working time and 24 hours outside working time (GMT+7)