Visa to Vietnam - What are mistakes often be made?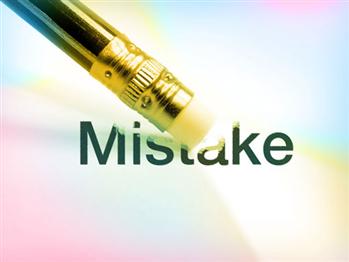 What are mistakes that may be made when applying for Visa to Vietnam? While applying for Visa to Vietnam, people may make mistakes, therefore we give out here several common mistakes or misunderstandings that they often make for you to avoid when applying for your Vietnam visa on arrival:

1. Wrong typo or spelling: Put your information wrong in the application form. For example, wrong name (sometimes not put full name as in passport --> wrong), date of birth, passport number, entry or exit date. In this case, you have to contact the Vietnam visa approval service provider to edit the information, or else you might not be allowed to enter Vietnam.

2. Date of arrival misunderstanding: many applicants think that the visa validity time starts from the date of their actual arrival in Vietnam, but this is wrong because the validity time starts from the arrival date you wrote in your application form beforehand, not your actual arrival date. Thus please be careful when choosing your arrival date for booking your flight to Vietnam.

3. Misunderstand of Applying for Visa to Vietnam offline at the arrival airport: if you think you may apply for Vietnam visa at arrival airport, it is wrong, because arrival visa to vietnam must be applied online beforehand for Visa approval, then upon arrival in Vietnam, you get visa to Vietnam stamped into your passport at the arrival airport in Vietnam.

4. Misunderstand of getting visa to Vietnam at border: some people think that Vietnam visa on arrival can also be obtained at land border, this is wrong, because visa to Vietnam on arrival only works for those who travel by air to Vietnam.

5. Misunderstand of online service fee including of stamping fee: some people believe that the stamping fee is already included in the service fee paid online in advance, this is wrong. Those are two different kinds of fees. The online service fee is paid to the online agent for getting the Vietnam visa approval letter (for Vietnam visa on arrival) / or code (for Vietnam Embassy visa), while the stamping fee is paid upon arrival at airport in Vietnam directly to the Immigration Officers there for visa to Vietnam stamp (or paid at the Vietnam Embassy to get visa to Vietnam stamp at the Embassy). So please do not waste time on asking why fees are paid twice.
Hopefully the information we list above is useful for you for your application for Visa to Vietnam. If you would like to ask about this, or might wish to add or share something related to this, please kindly email to us at support@govietnamvisa.com. Thank you so much for your contribution!
Should you need any further information about Vietnam visa or Vietnam vacations, feel free to contact us at +84.903.278.853 (available 24/7). Or email us at visa@govietnamvisa.com, our Customer-Care Consultants will respond within 2 hours during working time and 24 hours outside working time (GMT+7)