The magical beauty of Thai Binh Infinity Sea
Thai Binh has long been famous as one of the provinces possessing many landscapes that attract tourists to visit. In particular, the infinity sea of ​​Thai Binh has now become a phenomenon that attracts a large number of young people to explore and check in. Because this place has a magical beauty, but no less romantic, anyone will be surprised at first sight.
The infinity sea makes everyone surprised by its peaceful and romantic beauty. Currently, the coastline has a total area of ​​about 10 square kilometers and is located next to the Diem Ho River.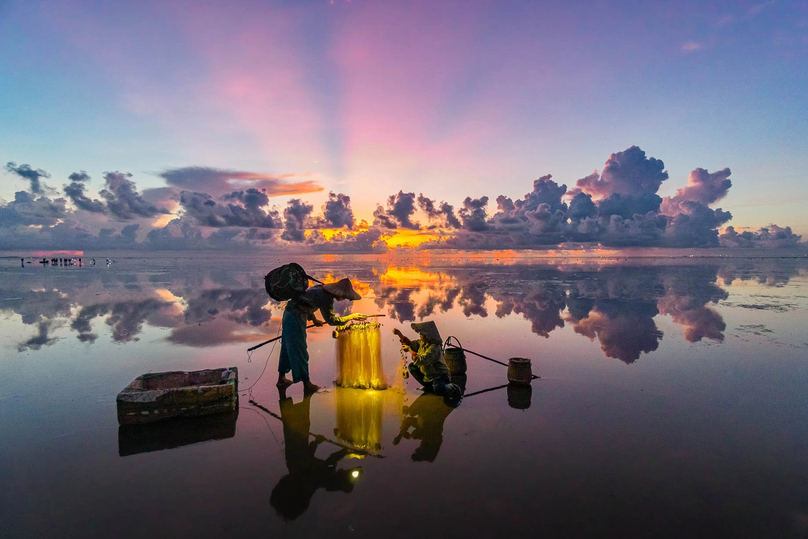 Quang Lang is known as the second most unique infinity beach in Vietnam with a coastline of more than 2km covered with alluvium creating a giant mirror reflecting everything.
Because it was newly discovered, the beach still retains its wild and simple beauty because it has not been exploited too much in the field of tourism, and is instead used for fishing. However, in recent years, the infinity sea of ​​Thai Binh has attracted many tourists by the combination of beauty of the dark brown sand, flat and stretching.
Quang Lang belongs to Thuy Hai town, Thai Thuy district, Thai Binh province, is one of the beaches with many unique natural features of Vietnam.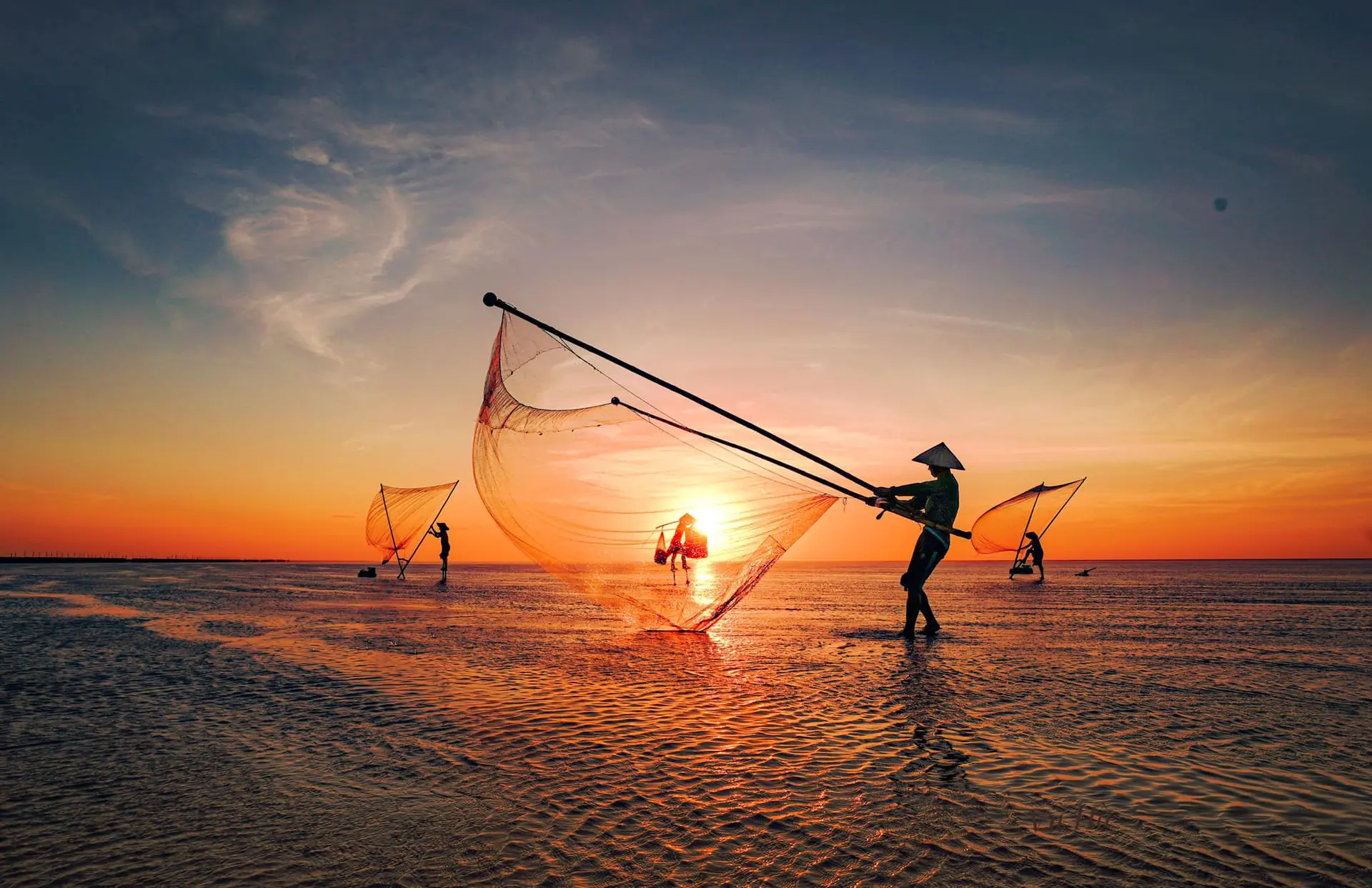 In particular, when combined with the water to the ankles of adults, the landscape becomes even more impressive. This creates a "mirror" that reflects the sky and gives off a very comfortable, airy breeze. Here, you can also admire the scenery of the working people catching seafood in the early morning, which is very rustic and peaceful.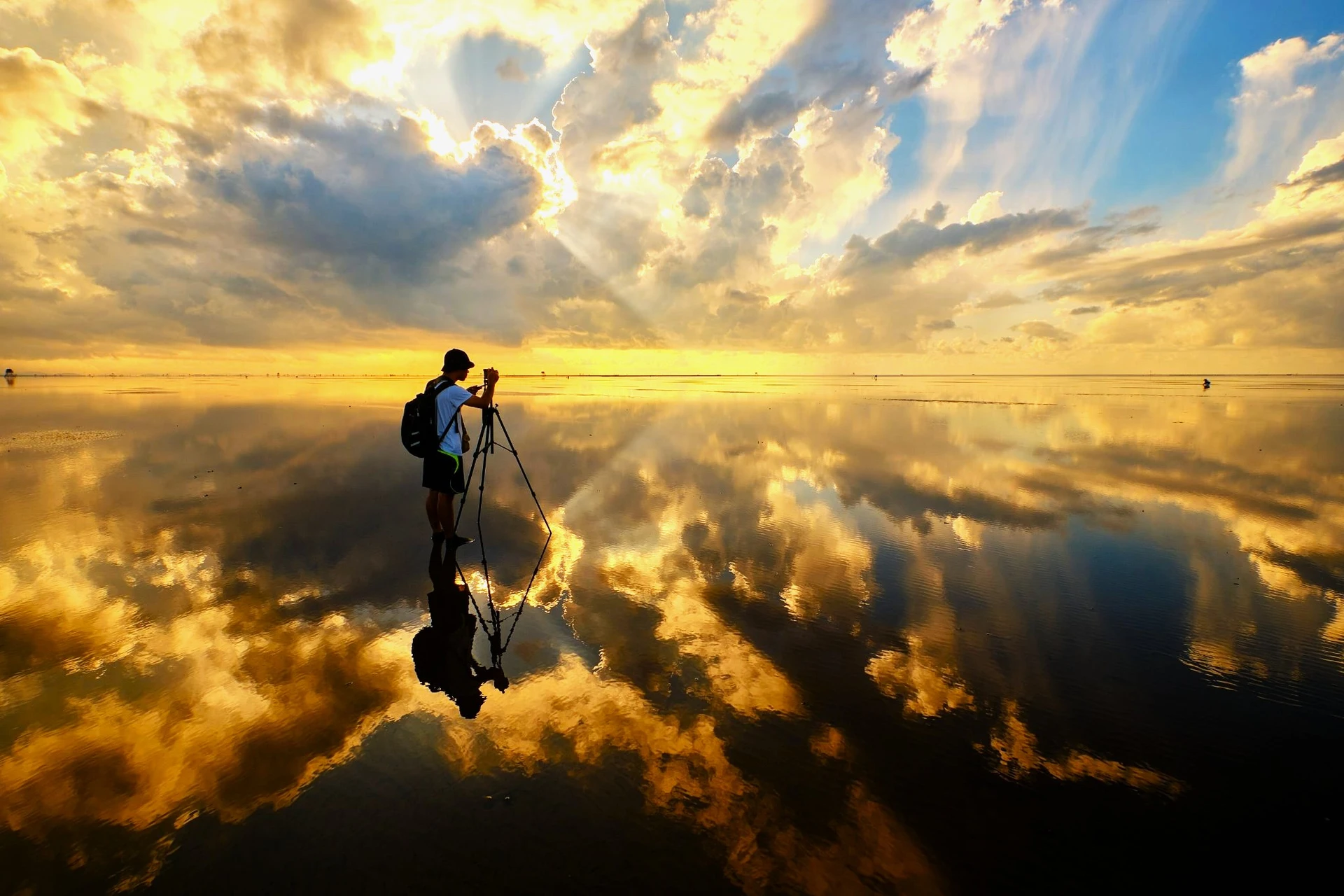 This beach is known as the infinity beach, when the tide is low on the water on the sandy beach mixed with alluvium at ankle level stretching, it looks like a giant mirror reflecting the whole sky, creating A beautiful, shimmering, magical picture…
It is thanks to the unique beauty and attraction in space that the scenery makes this sea even more famous
If you need any further information about Vietnam visa or Vietnam vacations, feel free to contact us at hotlines +84.903.278.853 (available 24/7). Or email us at support@govietnamvisa.com, our Customer-Care Consultants will respond within 2 hours during working time and 24 hours outside working time (GMT+7)