1. Introducing Danang Golden Bridge:
Da Nang Golden Bridge is one of the unique works of the Sun World Ba Na Hills tourist complex in Da Nang. The bridge has a soft design that bends like a silk strip in the middle of the mountains and forests, cradled by two giant hands, like Ba Na nature itself gave birth to it.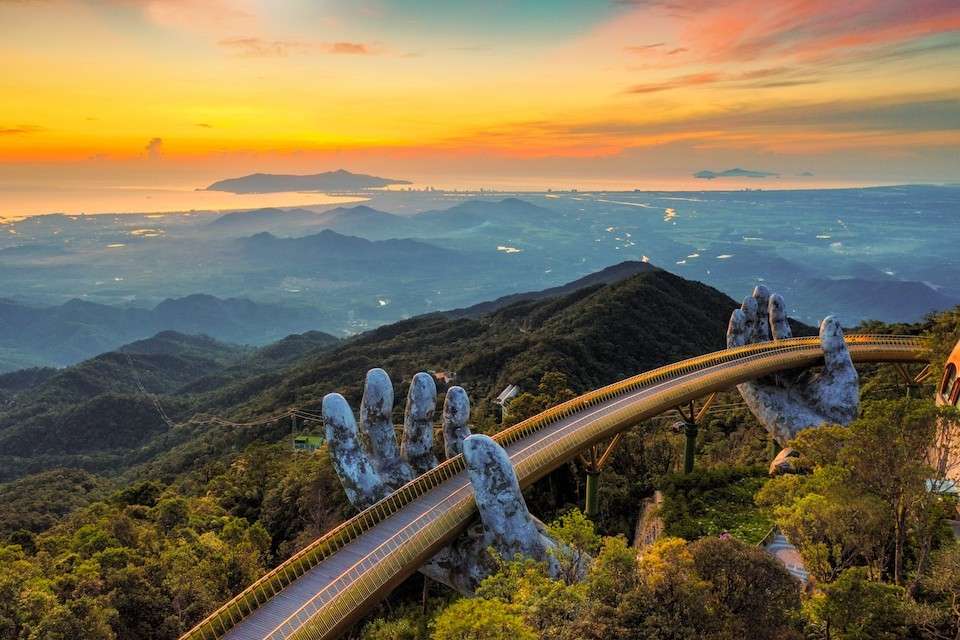 Located in the middle of the mountain at an altitude of more than 1400m above sea level, this world famous bridge is 150m long, designed to be a pedestrian walkway connecting Marseille station with Thien Thai flower garden. And it was the fairy scenery of Ba Na mountain that inspired the architects to come up with the idea of ​​a bridge supported on the hands of a god.
Standing in the position of your hands, you can admire the primeval forest stretching far, far away, the beautiful city of Da Nang. On foggy days and white clouds, the landscape at the Golden Bridge becomes magical and shimmering like a fairy scene.
Most recently, at the end of 2020, the World Travel Awards organization awarded the title of "World's Leading Iconic Tourist Bridge 2020" to Da Nang Golden Bridge, once again affirming the uniqueness of the Golden Bridge and strong tourism potential of Da Nang city.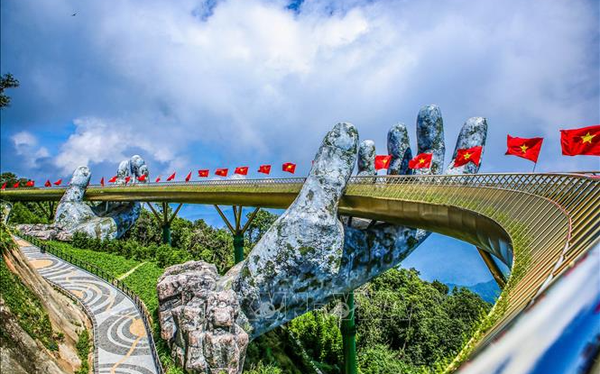 2. Danang Golden Bridge Travel Experience
You can visit Da Nang Golden Bridge at any time of the day. However, according to the experience of those who have been here, the cool morning or afternoon is the best time to take great photos.
The morning is the dawn, and the afternoon is the moment when the sunset slowly disappears behind the mountains and forests of Ba Na - an extremely impressive and romantic image. In addition, when coming to the Golden Bridge in the early morning or late afternoon, you avoid the crowded situation on the bridge.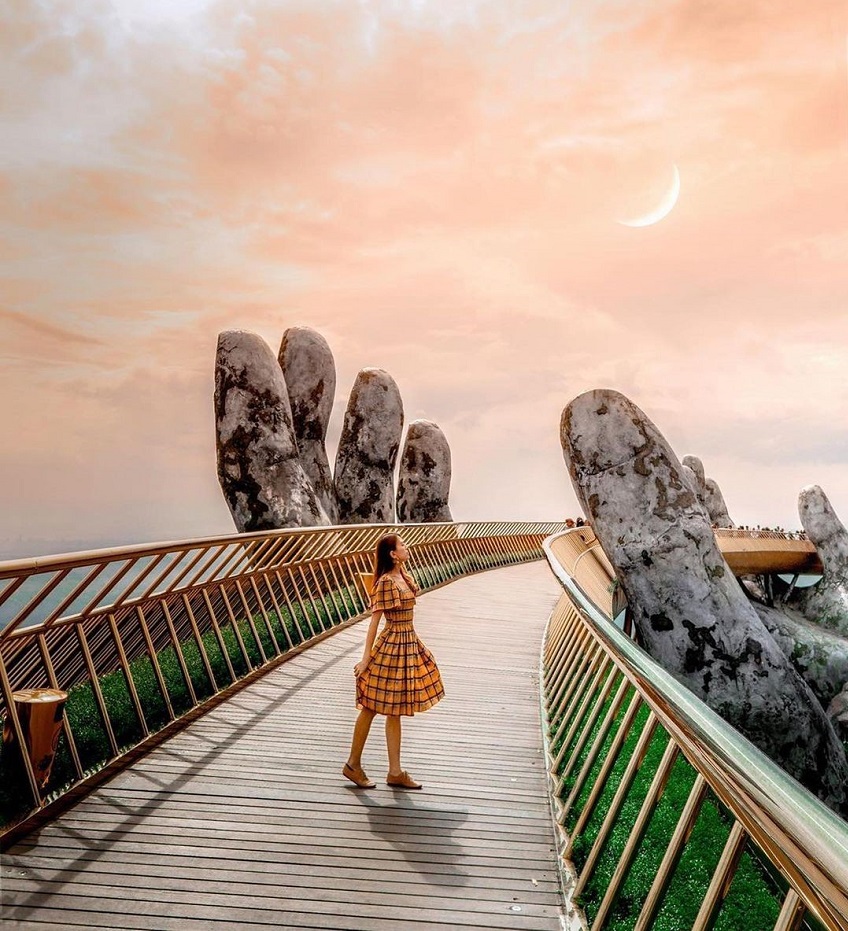 Do not forget to prepare a jacket, raincoat, or umbrella because the weather here changes very quickly.
The operating time of the cable car is from 7am to 9pm, so remember to arrange your sightseeing schedule accordingly.
Coming to Ba Na Hills, there is no need to worry about eating because of the system of 4 luxurious restaurants with different culinary styles. You are spoiled for choice and the price is also very affordable for a massive tourist area like Ba Na Hills.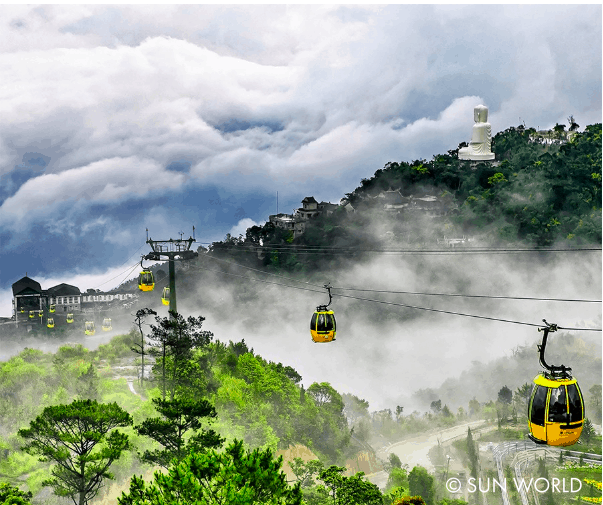 If you need any further information about Vietnam visa or Vietnam vacations, feel free to contact us at hotlines +84.903.278.853 (available 24/7). Or email us at support@govietnamvisa.com, our Customer-Care Consultants will respond within 2 hours during working time and 24 hours outside working time (GMT+7)