Vietnam has recently entered the top 5 best destinations in Asia voted by The Travel Magazine (Canada) and is considered one of the most peaceful countries in the world.
Wonderful scenery:
Vietnam does not have many famous landmarks like Niagara, Sydney Opera House or Grand Canyons. However, this is really a "hidden" gem that only those who actually come and experience can feel. Vietnam has many places honored by UNESCO for its beauty and intense vitality such as: Ha Long Bay, Phong Nha - Ke Bang cave, Hoi An ancient town, Cu Lao Cham,... Great scenery. Beauty is also the reason why Vietnam tourism is famous in the world.
It is the places that create surprises for visitors when visiting. Da Lat is a typical example. The ancient French villas by the pine forest swaying in the wind and the gardens of ripe strawberries make anyone who comes here think they are in a certain European city. The beautiful scenery with its own character will surely make you satisfied when you arrive.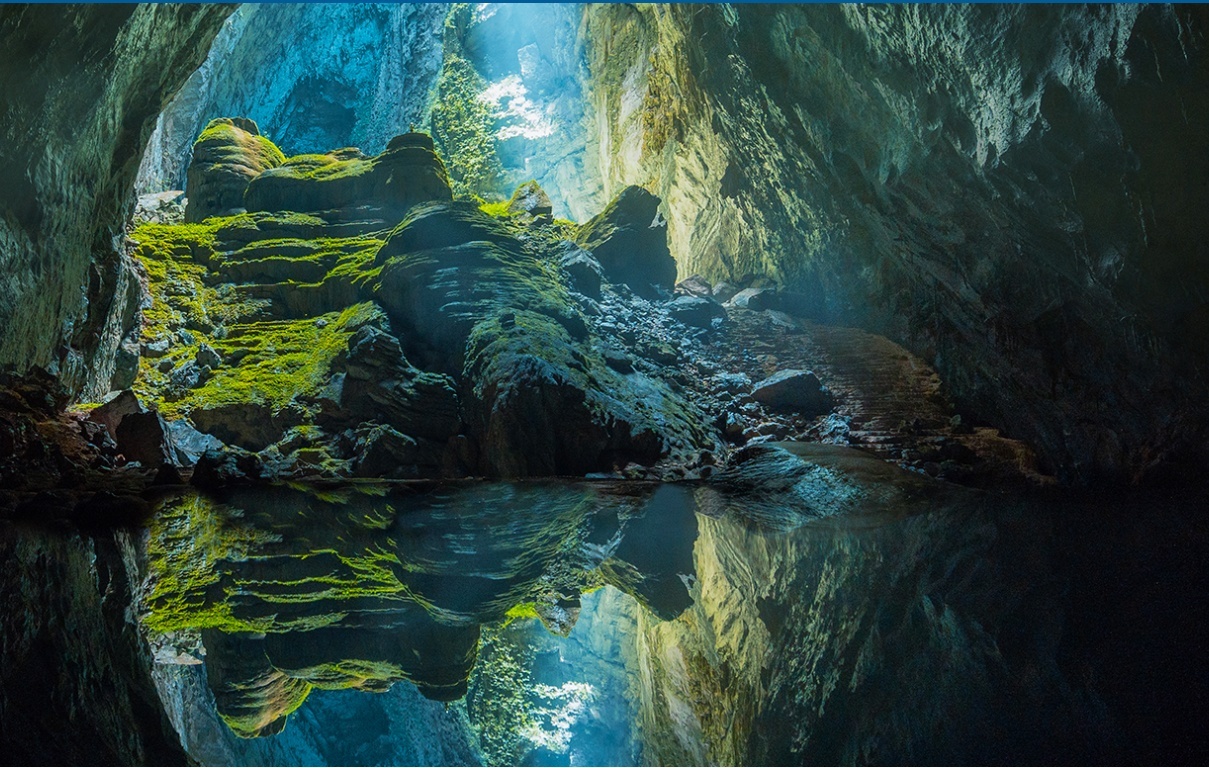 World famous beautiful beaches:
Vietnam has more than 3,400 km of coastline, along with luxury resorts. There are small bays surrounded by forests, which can only be visited by small boat with pristine islands. Vietnam deserves to be one of the best beach tourism destinations in the region.
With a coastline stretching across the country, Vietnam has many beautiful beaches that are included in the list of the world's top beautiful beaches. Nha Trang beach is a place for you to enjoy playing water sports. Da Nang Beach is often known as a place with many romantic resorts for couples and families. Mui Ne beach will help you feel the wild seascape with interesting and attractive dinners.
A cheap travel destination
Vietnam is famous as an ideal destination for travelers with limited budget. Although prices are climbing and the economy is still struggling, the cost of living and travel is still much cheaper than in other countries around the world. The system of restaurants and hotels in Vietnam is widely developed and has many different types to serve different types of guests.
The cheap prices of the dishes and especially the variety of street foods have made visitors extremely impressed with Vietnam. Even when traveling to the most developed cities like Hanoi and Ho Chi Minh City, you can spend a day for about 15 dollars.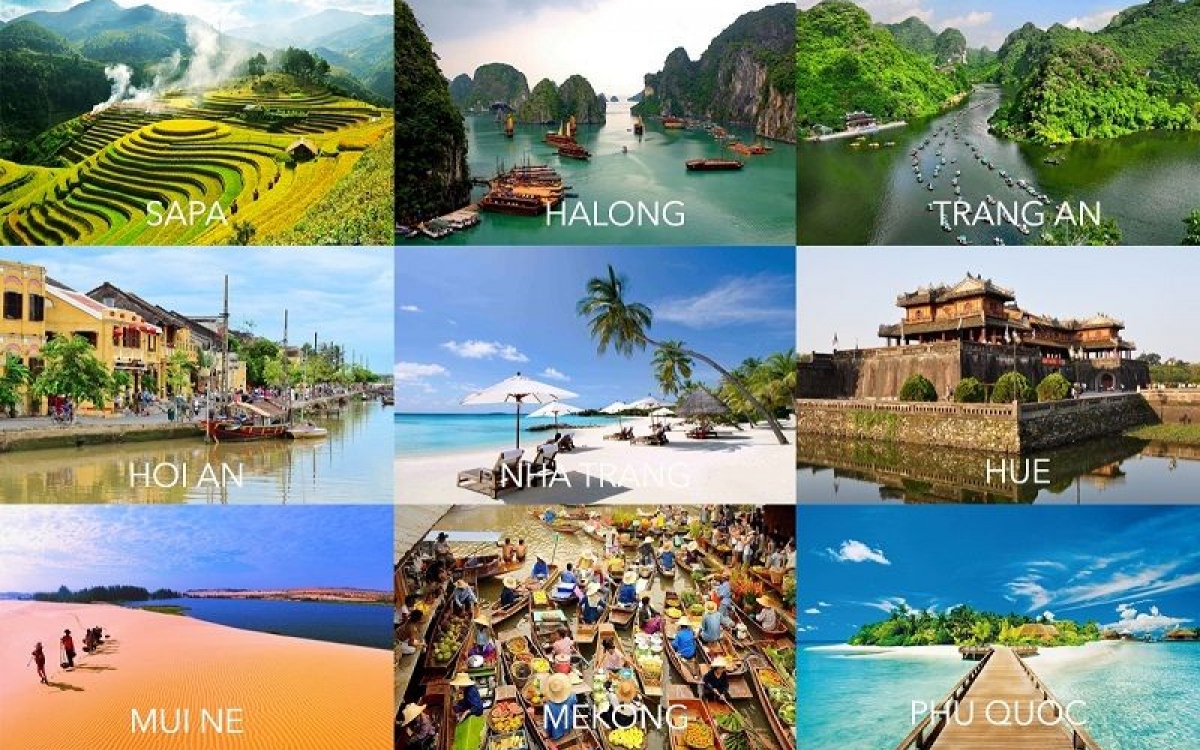 Many special traditional festivals
Because of the long history of traditional culture and the influence of Buddhism, Vietnam has many special festivals taking place throughout the year. The most important holiday for Vietnamese people is the Lunar New Year - this is the time for everyone in the family to gather and show their affection to grandparents and ancestors. And on this day, people in the North will pack banh chung, while people in the South will pack banh tet in the hope of a good new year.
In Hai Phong, the most famous is probably the buffalo fighting festival, the winning buffalo in the festival will be sacrificed to the village god. Vietnam's National Day is September 2, foreign visitors to Vietnam on this occasion will be able to admire parades in many places across the country. All streets on this day will be flown with the national flag. Especially, visitors can enjoy the fireworks display at night in big cities.
The people are friendly and hospitable
Like many countries in Southeast Asia, Vietnam also has a valuable "asset" that is the friendliness and hospitality of its people. Everywhere you visit, you will be greeted with friendly smiles and always help when in trouble. This is the reason why Europeans in particular or international tourists in general always choose Vietnam as the ideal destination for most vacations.
Vietnamese people always smile to welcome visitors to their country. Although you may get lost, you will not need to worry at all, because Vietnamese people will always be ready to help you anytime, anywhere. The Vietnamese government always creates favorable conditions for tourists to visit their country, always ensuring visitors have the most memorable experiences. The friendly and hospitable people are the things that make the deepest impression on any foreign visitor when they set foot in Vietnam.
Diverse street food
Vietnam is also famous in the tourist map for possessing a variety of street foods. Walking through the streets of big cities, visitors can easily come across many popular pho shop signs. Pho is simply a bowl of soup consisting of noodles, herbs, chicken, beef,... Pho may be the most famous dish of Vietnam but bun cha is the first choice when visitors come to Hanoi. .
Banh mi is also an indispensable street food of Vietnamese people. Vietnamese people often eat bread with butter, pate, fried egg, cheese, cold meat, sausage, beef jerky, coriander, chili sauce, etc. In addition, each region has different specialties such as: Hue beef noodle soup, Quang noodle, Hai Phong crab rice cake, Hoi An Cao Lau,...
Diverse nature
One of the reasons why Vietnam's tourism attracts a large number of tourists is the diverse nature. Vietnam has a diverse natural system, from hills, mountains, sea, plains, valleys, ... tourists will be able to admire many amazingly beautiful skies. In addition, Vietnam also has an ecosystem with magnificent natural landscapes, the richness and diversity of forests, coral reefs, seagrass beds, wetlands and animals and plants, which have contribute greatly to the tourism industry.
A prominent feature of the biodiversity resources in Vietnam is the endemism of the species, and at the same time, the rare genetic resources. Therefore, tourists will be able to explore and admire many famous landmarks with different great shapes and animals typical of the region. Accompanied by a variety of plants, in which the flowering seasons of the Northwest region are a clear proof of this.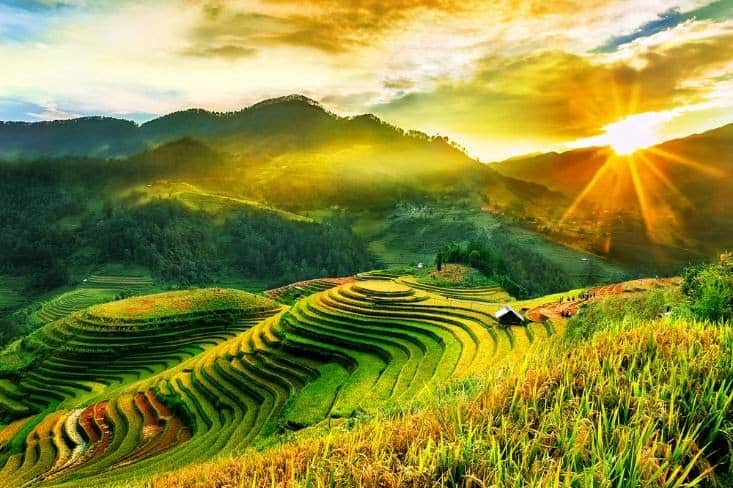 Should you need any further information about Vietnam visa or Vietnam vacations, feel free to contact us at +84.903.278.853 (available 24/7). Or email us at visa@govietnamvisa.com, our Customer-Care Consultants will respond within 2 hours during working time and 24 hours outside working time (GMT+7)