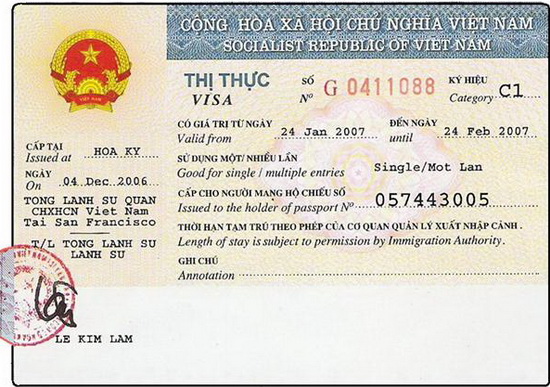 According to information from the Ministry of Culture, Sports and Tourism on July 24, the Ministry has written a proposal to the Prime Minister to amend policies on visas for tourist market from the Russian Federation.

Accordingly, the Ministry of Culture, Sports and Tourism suggested the Prime Minister for consideration and visa extension from 15 days as at present to 30 days for tourists from the countries which were unilateral visa exemption, firstly for visitors from the Russian market. This is necessary in order to create more favorable conditions for Russian tourists who travel to Vietnam and want to stay longer; therefore, they will spend more and contribute to improving the efficiency of tourism activities.

To create conditions to attract international tourists, on the basis of recommendations of the Ministry of Culture, Sports and Tourism, the Prime Minister has decided for unilateral visa exemption for citizens of seven countries (in 15 day): Japan, Korea (2004), 4 Nordic countries, including Norway, Finland, Denmark, Sweden (2005) and Russia (2009). Besides, Vietnam has visa exemption on a bilateral basis for 9 ASEAN nationals (maximum 30 days).

Visa-free policy has received positive response from visitors and foreign governments and contribute to encourage visitors from these markets come to Vietnam more and more. Especially countries with large number of visitors, potential tourism resources of Vietnam, trade partners, major investors such as Japan, South Korea, Russia, the ASEAN countries, etc. The number of visitors from these countries continues to sharply increase and account for a large proportion of the total number of tourists, as well as revenues from visitor spending.

For Russian market, the period 2009-2013: Russian tourists to Vietnam increased by 6.8 times, from more than 49,000 visits in 2009 (the time of visa exemption) to more than 298,000 arrivals in 2013, reaching average growth 58.53% / year. In the first 6 months of 2014 Russian tourists traveling Vietnam continues to maintain sharp growth, reaching nearly 194,000 arrivals, increasing by 25.9% compared to the same period in 2013. In the coming years, this trend will be continued to maintain the high growth rate and is expected to reach 1 million passengers in 2017.