Vietnam e-Visa for US citizens
All US citizens do need visa to enter Vietnam. Nowadays, getting
visa for Vietnam for US citizens
is quite easy and convenient. As since February 01
st
2017, in an attempt to eliminate the last barrier to foreign tourist especially the US citizens,
Vietnam e-Visa
was introduced together with
Visa on arrival
and
Vietnam Embassy visa
.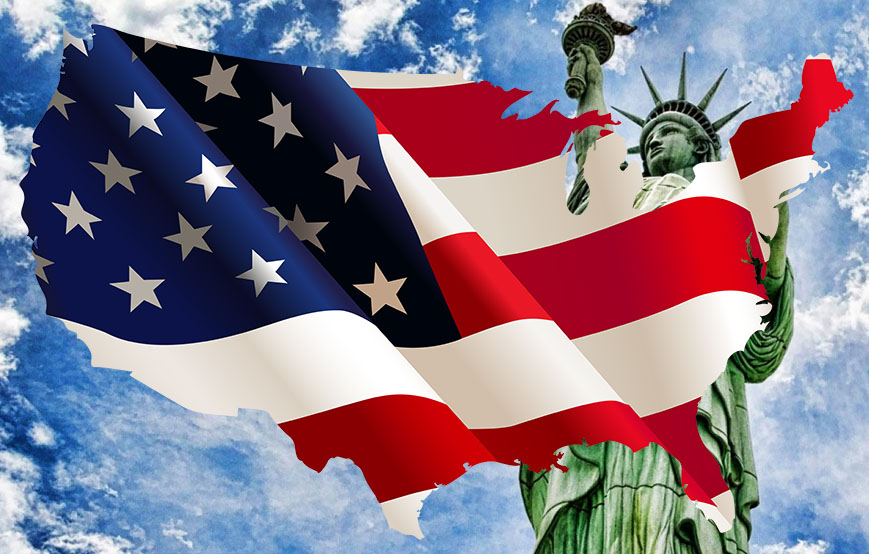 1. General information about Vietnam e-Visa for US citizens
-
An Electronic visa (E-Visa)
is one of visa types issued to foreigners by Vietnamese Immigration Department via electronic system. Vietnam E-visa is valid for maximum of 30 days, single entry and tourist purpose; therefore, only travelers stay in Vietnam no more than 30 days and arriving Vietnam once during the trip schedule can get Vietnam e-visa
- Also, this kind of visa is only valid for the citizens from
46 countries
including the US citizens.
- The time to process
Vietnam e-Visa
application is normally 3 working days.
- The e-Visa is supported for 28 entry gates including 8 international airports, 13 international border gates, and 7 seaports across Vietnam.
- US citizens do not have to enter and exit exact date of entry and exit filling in the visa application. You can arrive and exit Vietnam on any date within this e-visa duration. However, you have to determine your arrival border crossing or airport before departure. Changing after applying for the e-Visa is not allowed.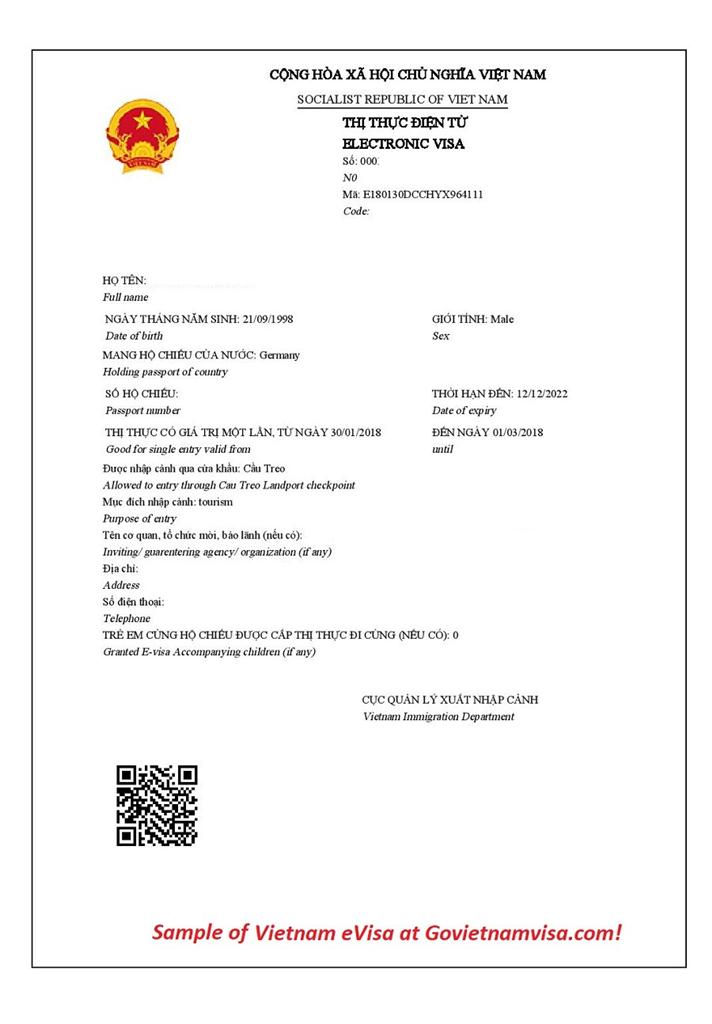 Important notice:
Currently, e-Visa is valid for only single entry, tourist purpose with 30 days. For the US citizens who will stay in Vietnam more than 30 days; or those who expect to enter and exit Vietnam multiple times (for visiting the 3rd countries like Myanmar, Laos, Canbodia... before coming back to Vietnam and flying home); or those who travel Vietnam for business purposes then Vietnam visa on arrival (traveling by air only) or Vietnam Embassy visa application is highly recommended.
2. Requirements for e-Visa for US citizens
In order to request an electronic visa, firstly US citizens need to have the passport which is valid at least months from your estimated arrival date. Besides, unlike
Vietnam visa on arrival
and
Vietnam Embassy visa
which does not required the submission of passport and photo from applicant(S),
Vietnam e-Visa
does need these documents to be submitted in the format of JPG with the criteria below:
1. Scanned First page of Passport -In color
· Full page captured
· Information shown clearly
2. Passport photo -Present Full face, front view, eyes open
· Plain light colored or white background
· No glasses
3. Vietnam e-Visa for US citizens – Processing time
With
Vietnam e-Visa
, all the applicants will be granted with an e-Visa after 3 working days.
For those who need the Vietnam visa urgently, you can choose the
Vietnam visa on arrival
to get the visa approval letter instead of the eVisa as for the US citizens,
the processing of your
Vietnam visa approval letter
will be completed within only:
2 working days for NORMAL service or

1 working day for URGENT service or

4 working hours or 1 working hour for SUPER URGENT service or

Even guarantee 15 minute service or

NON-WORKING TIME SERVICE (after 4pm Vietnam time, at Saturday morning or on Vietnam holiday, except night time)
​
4. Vietnam e-Visa fee for US citizens

It costs USD 45 for 1 month single Evisa to Vietnam, no hidden fee or any additional fee at the airport/border... Payment can be paid by credit card, PayPal, Bank Transfer or Western Union.

5. Some easy steps to apply Vietnam visa for US citizens
To apply for a Vietnam e-visa, the US citizens must fill in the
online visa application form
which is partially similar to the form of
Vietnam visa on arrival
then choose the type of visa as Vietnam E-visa.
Vietnam e-Visa's procedure is quite simple as following:
Before getting on board:
The good news is that the application for
Vietnam e-Visa
is done 100% online. What you need is a computer/ laptop or just a mobile phone connected to the Internet. Then you:
- Step 1: Fill in the Vietnam visa application form online at
govietnamvisa.com/step_1
- Step 2: Make online payment for the approval fee
- Step 3: Check email to get Vietnam e-Visa after 3 days and print it out
Upon entry in Vietnam airport:
- Step 4: Travel to Vietnam and then use the eVisa at the ports of entry.
That is it! Welcome to Vietnam and have a good time
6. Advantages of Vietnam e-Visa with US citizens
Vietnam e-Visa
works the best for travelers who are arriving at land or sea ports due to the fact that there is no visa stamp service at the land/sea border. Thus, if customers pay a visit to Vietnam via land/sea ports but unable to access Vietnam Embassy to get Vietnam Embassy visa, you can take advantage of
Vietnam e-Visa
which costs only USD45/visa for normal service. However, for visitors traveling by air,
Vietnam e-Visa
should also be considered because of the obvious advantages below:
· 1-No need to travel to Embassy or send-off the passport
· 2-No extra fee upon arrival (the visa stamping fee will be included in the online fee)
· 3-No need to wait for stamping upon arrival (but still need to wait for identification checking)
With
Vietnam e-Visa
, applicants will be granted with a visa approval letter after 3 working days. The letter then must be printed in advanced and submitted at the border when the applicant turns up at the port of entry.
If you need any further information about
Vietnam visa
for US citizens
or Vietnam vacations, feel free to contact us at hotlines +84.903.278.853 (available 24/7). Or email us at
visa
@govietnamvisa.com
, our Customer-Care Consultants will respond within 2 hours during working time and 24 hours outside working time (GMT+7)